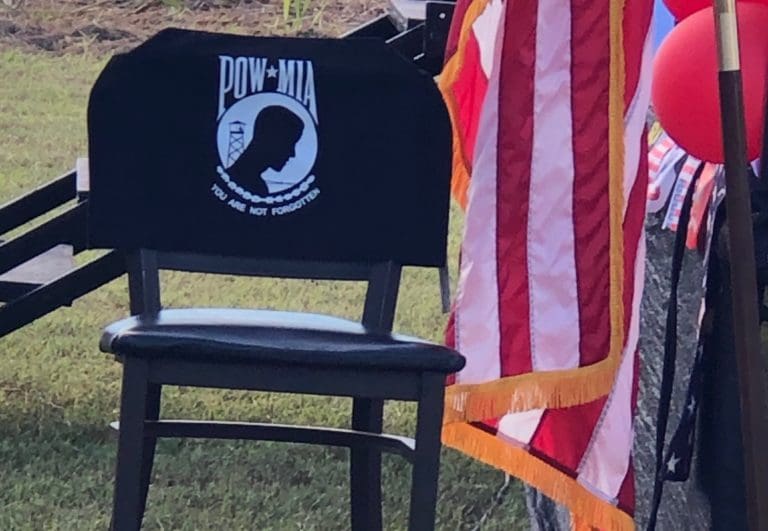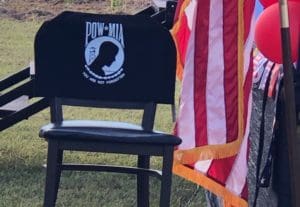 Under a blue sky dotted with puffy white clouds, St. Croix came together to honor veterans from all branches of military service with inspiring speeches and patriotic music Thursday at a field in Estate La Reine.
The La Reine location was appropriate since the owner of The Chicken Shack, adjacent to the field and one of the most popular restaurants on the island, Angel E. Diaz Jr. was recognized for his contributions to his island, his territory and his country. In respect for his fellow warriors, Diaz's restaurant provides free meals every Veterans Day to service members.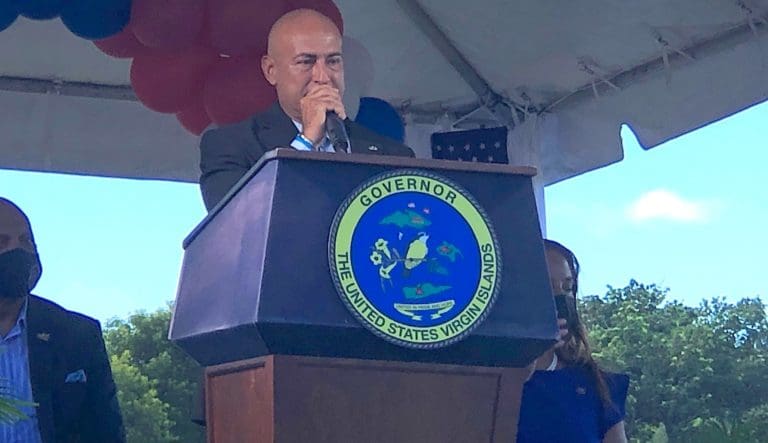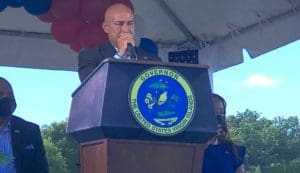 Diaz was born in Vieques, Puerto Rico and grew up on St. Croix. In 1990, he enlisted in the U.S. Army and earned his status as an Airborne Infantryman at Fort Benning, Georgia. His first deployment was Germany and then he participated in Operation Desert Shield and Operation Sandy Cocktail during the Gulf War. He ended his tour of duty at Fort Bragg, California, where he met and married his wife, Carmen.
During his military service, Diaz earned the Army Service Ribbon, National Defense Service Medal, Army Lapel Button, M16 Expert Badge, Parachute Badge, five Army Achievement Medals, the Army Good Conduct Medal, the Commendation Medal and a German marksmanship badge.
Upon separation from the Army, Diaz returned to St. Croix and served 22 years with the V.I. Police Department.
In 2001, still working at the police department, Diaz, his father Angel Diaz Sr., and Alex and Robert Leguillou purchased the former Junie's BBQ, now called the La Reine Chicken Shack.
In 2006, Diaz was named to Gov. John de Jongh Jr.'s executive security unit and appointed as the district supervisor of the governor's security. He retired from the police department in 2014.
Diaz has two children. His son, Angel III, is on active duty in the U.S. Army and his daughter, Angelica, is on active duty with the U.S. Navy.
Diaz enjoyed Thursday's ceremony from the grandstand, decorated with red, white and blue banners. Government officials and other veterans spoke in praise of service members. Sen. Novelle Francis thanked veterans and pointed out that their families also served the country.
"They were ordinary people until they heard the call of duty and left their families and homes," Francis said.
Delegate to Congress Stacey E. Plaskett said U.S. Virgin Islanders are "among the first to answer the call to duty" and their service is "unrivaled."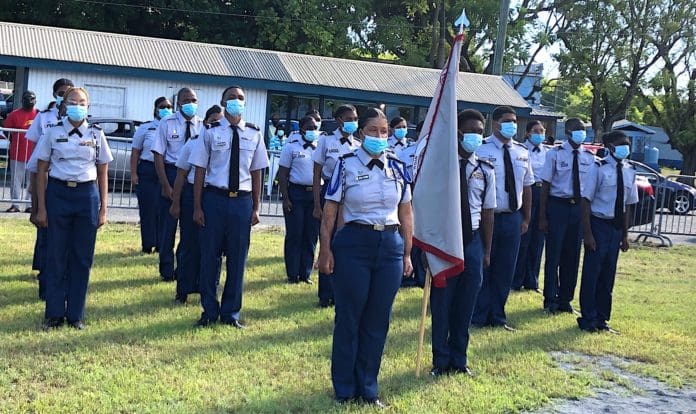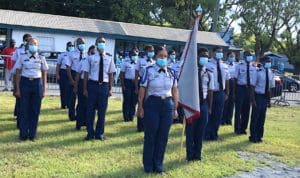 The 73rd Army Band and the Junior ROTC from the St. Croix Educational Complex, in uniform, under the direction of Brig. Gen. Eddy Charles, added to the solemn mood of the event.
Several patriotic hymns were played, including official songs of each branch of service. Veterans and active-duty members in the audience stood at attention when they heard the traditional music for their branch. Spc. Sacha Alexander, V.I. National Guard, sang a moving rendition of God Bless America while many in the audience hummed along.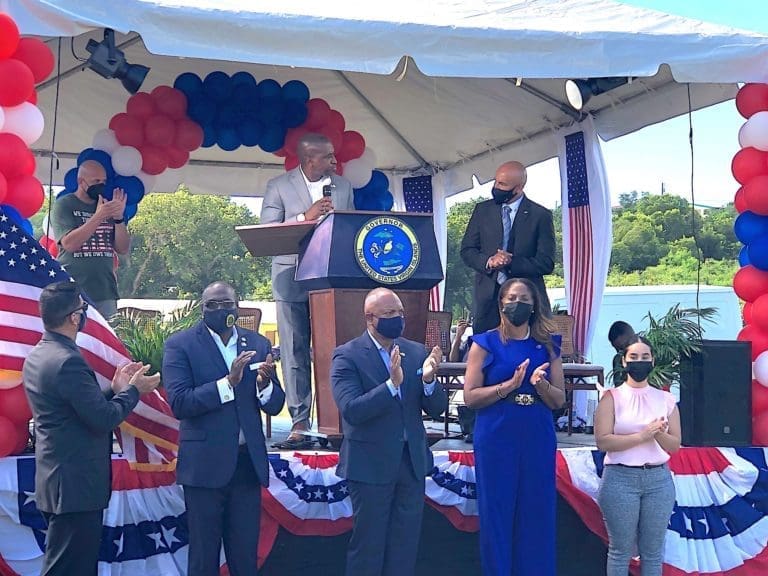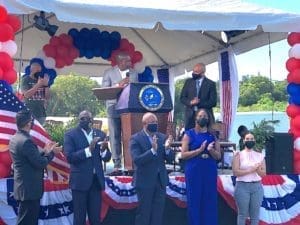 Secundino Roman-Cruz, vice commander for the Virgin Islands and Puerto Rico American Legion, introduced the honoree, Diaz, and spoke of his service to the United States.
Col Caroline Fawkes, commander of American Legion District no.133, served as mistress of ceremonies. Patrick Farrell, state director of the V.I. Veterans Affairs Office, welcomed the public and Spc. Ireishka Santiago, V.I. National Guard, delivered a keynote address.
Lt. Gov. Tregenza Roach spoke last and thanked all service personnel and those who attended the tribute.