Pictured above: Map outline of the donated land. Maho Bay to the west (left) and Leinster Bay to the north (above).
Map courtesy of the Friends of Virgin Islands National Park.
St. John, U.S. Virgin Islands – Friends of Virgin Islands National Park announced yesterday a donation of $1.275 million by St. John resident and conservationist Jon Stryker to fund the purchase of an 11.8-acre property that will be donated to the Virgin Islands National Park.
The property on the North Shore of St. John is bounded by the National Park and includes the Old Stone Bridge and the historic ruins of the Estate Fredricksdal with views of Tortola, Jost Van Dyke, Mary's Point and St. Thomas.
"A significant, historic and beautiful piece of land has been added to the Virgin Islands National Park today thanks to Mr. Stryker's generosity and vision," said Joe Kessler, president of Friends of Virgin Islands National Park. "More than 500,000 visitors each year and generations to come will benefit from the preservation of this site."
[adrotate group="6"]
"The beauty and remarkable bio diversity of Virgin Islands National Park are American treasures," said Mr. Stryker.  "I'm honored to make this gift, protect this land and guarantee its stewardship in perpetuity."
"Virgin Islands National Park, created by donations of land and other methods of philanthropy, is dependent on the generosity of people like Jon Stryker who have fallen in love with St. John and work with Friends of Virgin Islands National Park to preserve the park," said Virgin Islands National Park Superintendent Jayne Schaffer. "Donations such as this 11.8 acres will protect the land and its resources forever, helping to keep St. John beautiful."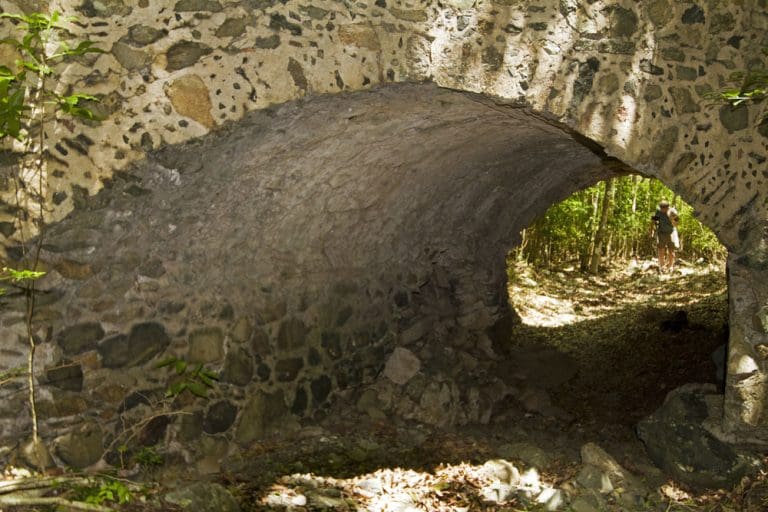 In addition to this gift, Mr. Stryker is conducting a comprehensive restoration of his property at Little Maho Bay to return it to its natural state and increase the health and biodiversity of the terrestrial and marine ecosystems. Local St. John ecologist, Dr. Gary Ray, is the conservation director for the project.
Jon Stryker is an American architect, philanthropist and activist for social and environmental causes. He is the founder and president of Arcus Foundation, a private international philanthropic organization primarily supporting great ape conservation and LGBT causes.
Mr. Stryker has a long history of supporting conservation efforts:
Stryker is the co-founder of Save the Chimps, the world's largest chimpanzee sanctuary located in Fort Pierce, Florida. In 1997, he funded the purchase of a 190-acre abandoned grapefruit grove and oversaw its transformation into a modern sanctuary, which today provides lifetime care for more than 250 chimpanzees rescued from biomedical research laboratories.
He is a founding board member of the Ol Pejeta Wildlife Conservancy, a 90,000-acre not-for-profit wildlife sanctuary in central Kenya that was established in 2003 with a major donation from his foundation.
In June 2013, Stryker purchased a 129-acre property along New York's Hudson River and placed it under a conservation easement to protect against any future development of the riverfront land. The property is managed by the Open Space Institute and is open to the public.
In 2015, Stryker donated 22-acres of land running along the west fork of Portage Creek in Kalamazoo, Mich., to the Kalamazoo Nature Center.
Friends of Virgin Islands National Park
Friends of Virgin Islands National Park is a 501(c)(3) non-profit organization dedicated to the preservation and protection of the natural and cultural resources of Virgin Islands National Park and promotes the responsible enjoyment of the Park.
Virgin Islands National Park
Virgin Islands National Park is comprised of 7,733 acres (including this donation) of terrestrial habitat, which is about 60 percent of the island's land mass. The park also includes 5,650 acres of adjacent submerged lands. The park owns the ridge tops to the reefs providing protection and preservation for tropical and migrating birds, fish, corals and other marine life, as well as some 800 species of plants.
Media Contacts:
Joe Kessler
Friends of Virgin Islands National Park
(340) 779-4940
jkessler@friendsvinp.org
Jeffrey Schneider
(212) 584-7829
jeffrey@theleadpr.com
Erik Borg
(612) 719-6528
erik@theleadpr.com