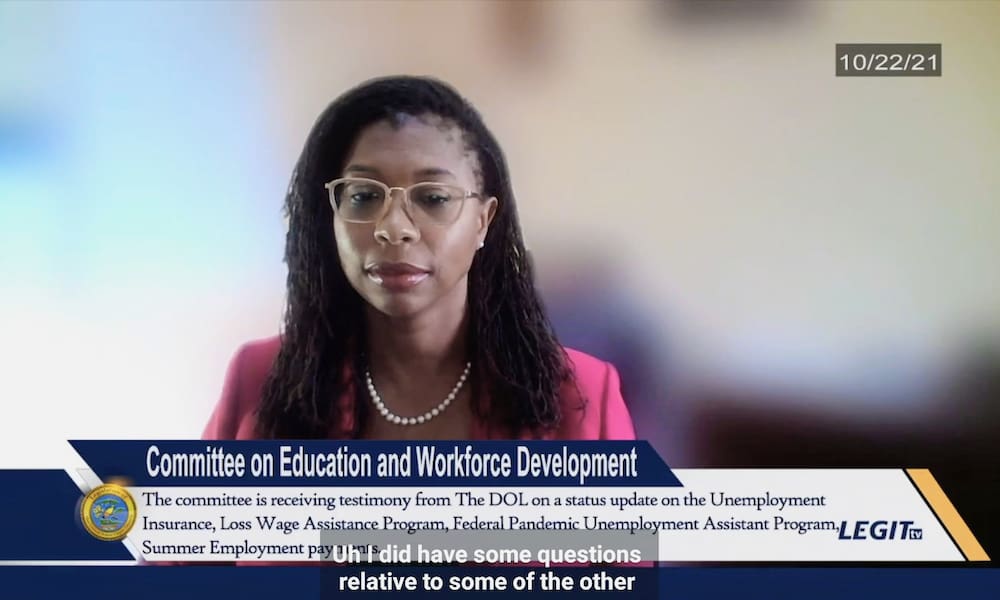 During Friday's hearing, Virgin Islands Department of Labor officials told Education and Workforce Development Committee members that while all Federal COVID-19 emergency unemployment programs ended last month, the department is still processing a backlog of 3,000 claimants.
V.I. Department of Labor Acting Commissioner Nesha Christian Hendrickson said many states and "areas are actively processing backlogs," but the U. S. Department of Labor and the U.S. Treasury has allowed until March 31, 2022, to process any payments filed from Feb. 2020 through Sep. 4, 2021.
"We are actively working on those," Hendrickson said. "A lot of the claims are either people who need to provide additional information to the department or, unfortunately, we do have some claims that are being investigated for fraud. So, we need to have some additional time."
The department's acting Director in the Unemployment Insurance Unit, Gary Halyard, said the backlog consists of claims that may only need payment for two weeks, while others may need "20 weeks of payments, so that is why it takes some time to process this backlog."
[adrotate group="6"]
The department has hired and "are currently hiring additional staff to process the backlog" Hendrickson said. "We have hired approximately 13 people in the past. We are working on a contract to hire an additional 10 individuals to help with the backlog. We're hoping that will be completed within the next two weeks."
Separate from the discussion held with the Department of Labor, the committee struck two items off the agenda and advanced one bill aiming to repeal the existing law allowing corporal punishment in public schools.
Sens. Janelle Sarauw, Donna Frett-Gregory, Kurt Vialet, Milton Potter, Carla Joseph, and Genevieve Whitaker were present for the hearing. Sen. Kenneth Gittens was absent. Additional non-committee members also attended the hearing.