The St. Patrick's Day Parade on St. Croix is upon us, and the Department of Health reminds all those participating in the parade festivities to keep up with healthy habits and remain safe while enjoying the parade day festivities.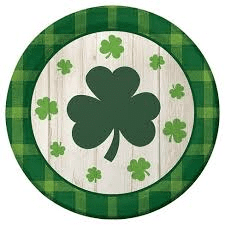 The DOH suggests that parade-goers stay within their "family groupings" as much as possible and wear a mask or face covering in highly populated areas.
"The Virgin Islands is working toward lifting all the COVID-19 restrictions and protocols, but we aren't completely there yet," states Commissioner of Health Justa Encarnacion. "Even though the St. Patrick's Day event is an outdoor one, large gatherings of people will still occur. It is better to be safe than sick. So please wear a mask around people with whom you don't routinely come in contact."
According to the DOH, facial coverings are one of the best ways to reduce community spread of the COVID-19 virus. Therefore, the Department of Health is asking everyone to continue to wear a facial covering in large groups and wash and sanitize hands frequently to reduce COVID-19 infections, hospitalizations, and deaths.
The DOH appreciates the public's cooperation.