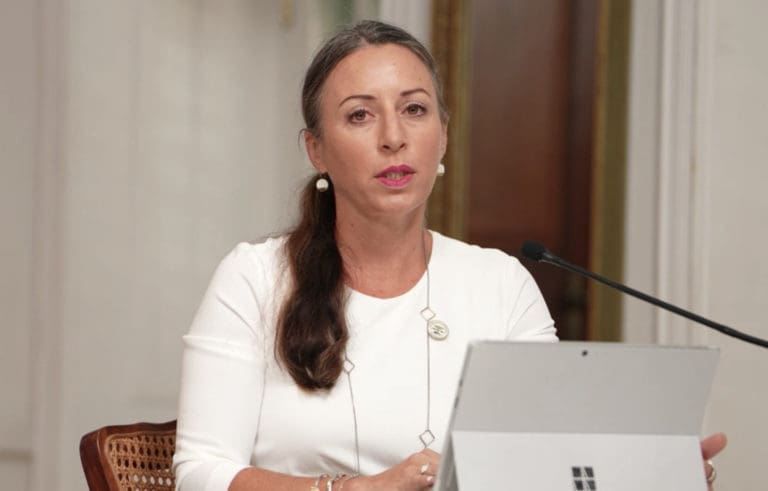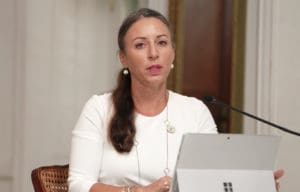 The V.I. Department of Health today updated the public on the U.S. Food and Drug Administration (FDA) amendment of its emergency use authorizations for the Moderna and Pfizer-BioNTech COVID-19 vaccines.
Last week, the FDA announced amendments to the emergency use authorizations of the Moderna and Pfizer-BioNTech COVID-19 bivalent mRNA vaccines to simplify the vaccination schedule for most individuals.
"This action includes authorizing the current bivalent vaccines to be used for all doses administered to individuals six months of age and older, including for an additional dose or doses for certain populations," Dr. Esther Ellis, territorial epidemiologist, said during the Government House press briefing held Monday, April 24. "The monovalent Moderna and Pfizer-BioNTech COVID-19 vaccines are no longer authorized for use in the United States."
According to the FDA, at this stage of the pandemic, data supports simplifying the use of the authorized mRNA-bivalent COVID-19 vaccines. The FDA believes that this approach will help encourage future vaccination. Evidence is now available that most of the U.S. population 5 years of age and older have antibodies to SARS-CoV-2, the virus that causes COVID-19, either from vaccination or infection that can serve as a foundation for the protection provided by the bivalent vaccines.
"COVID-19 continues to be a very real risk for many people, and we encourage individuals to consider staying current with vaccination, including with a bivalent COVID-19 vaccine," Dr. Ellis said. "The available data continue to demonstrate that vaccines prevent the most serious outcomes of COVID-19, which are severe illness, hospitalization and death."
For more information about the FDA amendments, visit www.fda.gov
COVID-19 Update 
For the third week in a row, the department reported that active COVID cases are in the single digits. This week's positivity rate is 1.7 percent. Active COVID cases totaled six territory-wide (one on St. Croix, five on St. Thomas and zero on St. John); hospitalizations territory-wide totaled one. There is one hospitalization at the Gov. Juan F. Luis Hospital on St. Croix and zero hospitalizations at Schneider Regional Medical Center on St. Thomas.
World Immunization Week
This week the VI Department of Health joins the global community in observing World Immunization Week. For more than two centuries, vaccines have protected against deadly diseases, from smallpox to COVID-19. This year's campaign, 'The Big Catch-up,' represents a global push to return to pre-pandemic vaccination levels and to stop outbreaks from accelerating.
To find out what and when vaccines should be taken, call the Department of Health's Immunization Clinic at 718-1311 on St. Croix or 774-7477 on St. Thomas.
Fete Responsibly for Carnival 2023
"This is our first full Carnival with absolutely no restrictions, and that is a testament to the resilience of the Virgin Islands people," Dr. Ellis said. "Our team is grateful to those of you who chose to become vaccinated and boosted and to those who followed the health guidelines to get us to this point."
During Carnival, the department's Communicable Diseases team is encouraging everyone to "get checked before you fete" as part of its "3-4-0 Getting to Zero" campaign. Look for the team near Fort Christian for free HIV/STD testing and for free prophylactics. Also, look for the department's Disparities Program team and its "Hydration Station" along the J'ouvert route for a free bottle of Gatorade and hand sanitizer.
May is Mental Health Awareness Month
Finally, in May DOH will observe Mental Health Awareness Month with a host of activities. The department invites everyone to join in supporting mental wellness by wearing green on Monday, May 1st. Follow the department's Facebook page at www.Facebook.com/virginislandsDOH for more information.