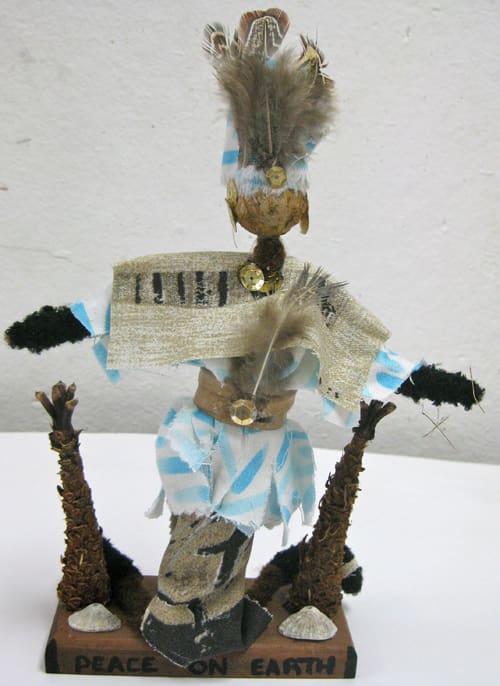 Rena Marcellin's "Peace on Earth" will be featured at Bajo el Sol along with fellow IEKHS student works.
Bajo el Sol Gallery is hosting an opening reception featuring artwork by Lisa Etre's Color and Design Class students on Friday, May 25, from 5 to 8 p.m.
The students from Ivanna Eudora Kean High School have been involved in a very creative project entitled "Found Art Assemblage." The project is supported by a grant from the Virgin Islands Council on the Arts and the National Endowment for the Arts, a federal agency, in Washington, D.C.
Found Art Assemblage creates art from recycling objects that would be discarded or reusing objects that are found anywhere. Beginning with small panels, the students worked with the recycled materials to create a box within a box.
Completing the art involved creating a writing aspect around the box. Recently on display, the works have been recognized and awarded positions in competitions and places in the Annual Congressional Art Competition.
Bajo el Sol is delighted to be able to provide a venue for the students to display their art and also a setting in which the students can share not only with the general public but also the professional artists of the gallery. 
The public is invited and encouraged to join in this celebration of student artwork on Friday, May 25, at the gallery in Mongoose Junction. The gallery's regular hours are 10 a.m. to 6 p.m. For more information please call 693-7070.