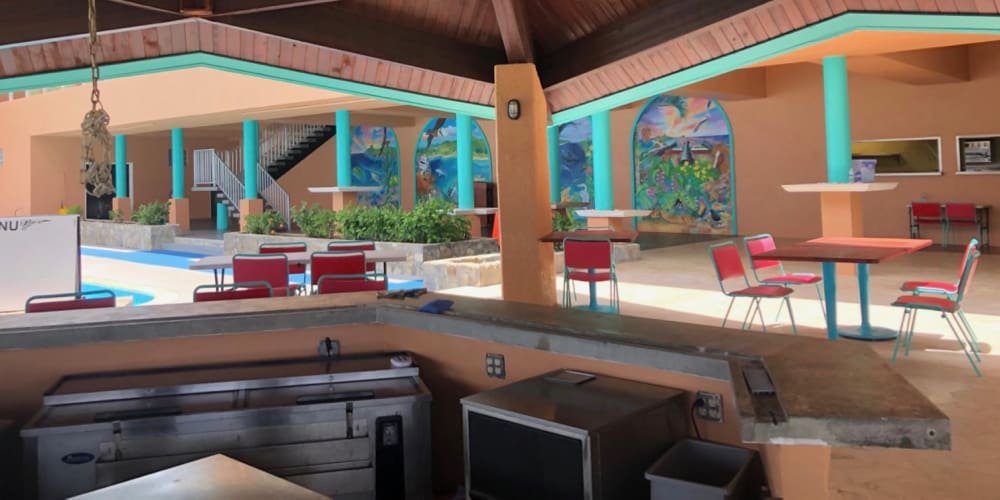 The Grapetree Bay Hotel and Villas was one of the iconic resorts on St. Croix 40 years ago. Now, 32 years after being destroyed in 1989 by Hurricane Hugo, the restaurant reopened this weekend, Aug. 7 and 8, and the hotel is projected to open later this year.
Josh Sayre, construction manager and one of the owners of the property, said the hotel and the restaurant will carry the original names and feature some original furnishings. The restaurant's tables and some chairs were renovated and repainted for use in the new facility.
"This building has awesome bones," said Tishawna Yearwood, the executive chef of the Grapetree Hotel Bar and Restaurant and the hotel bakery.
Yearwood grew up on St. Croix and graduated from St. Croix Educational Complex. Then she studied to be an electrician, but she is the granddaughter of a venerable vegetarian restaurateur and the culinary genes finally kicked in. She switched her focus and worked at the Blue Moon Restaurant and the Bistro before attending the Arts Institute of Houston.
"For the last 10 years, I've been making myself a hotel chef," she said.
As executive chef, Yearwood's responsibilities include culinary management and safety as well as ensuring high-quality food and a diverse appetizing menu. She said the food is farm-to-table with locally sourced produce, meats and fish. There is a garden on the property for herbs and spices. The staff makes its own syrups, ice cream, breads, rolls and croissants.
After serving food samples from a prospective menu several times to supporters for the last couple of months, Sayre and Yearwood came up with a lunch menu that will be embellished soon with breakfast items. Yearwood said she learned from the samplings that St. Croix residents are eager to try new and diverse foods.
"St. Croix wants new things, new flavors," she said.
The menu features several house-made desserts, including chocolate ganache cake, vanilla cake with guava buttercream, ginger pineapple cheesecake and a chocolate chip ice cream sandwich.
Rather than a soft opening, the Grapetree Restaurant experienced a forced opening when the phone number was published before the restaurant was ready to open to the general public. The kitchen and staff stepped up and almost 200 patrons were served over two days.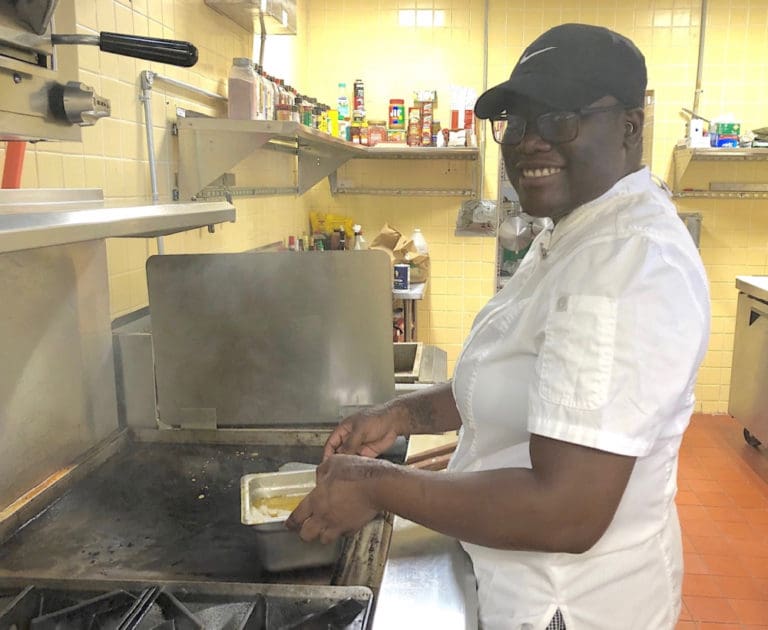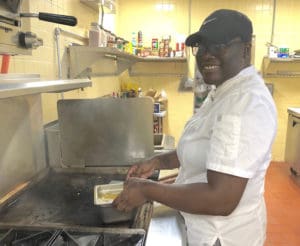 "It's crowds that test us, and we appreciate St. Croix letting us test things on them," Sayre said.
The restaurant is currently open from 11 a.m. to 3 p.m. Saturdays and Sundays only.
In the future, the Grapetree will feature fine dining with "amuse-bouche" – a one-bite appetizer – plus entrees with Asian, Indian, Cajun, Creole or French flair and fresh fish specials.
Sayre, a former construction company owner from California, came to St. Croix to build low-income homes for the V.I. government and eventually formed a company to purchase and renovate the south shore property.
The work was completed in a timely manner by highly competent local professionals, he said. Between 50 and 60 workers, with health benefits, rebuilt the hotel, restaurant and the villas, he said.
"I can teach it, I can track it and I can hire well-qualified local people," Sayre said confidently.
Currently, Sayre and his wife are serving as general manager, restaurant manager, expediters, bartenders, wait staff and whatever else needs to be done before new staff is on site.
By the end of August, Sayre said 18 hotel rooms may be ready for occupancy and workers will start rebuilding the villas on the waterfront. Eventually, there will be 56 rooms and another restaurant on the property, he said.