Growing up, Allison Bourne-Vanneck's dream was to be a professional golfer – in fact, television and journalism, which has become what she's best known for, wasn't even on her radar until she took a communications class her sophomore year at Antilles School that kindled her interest.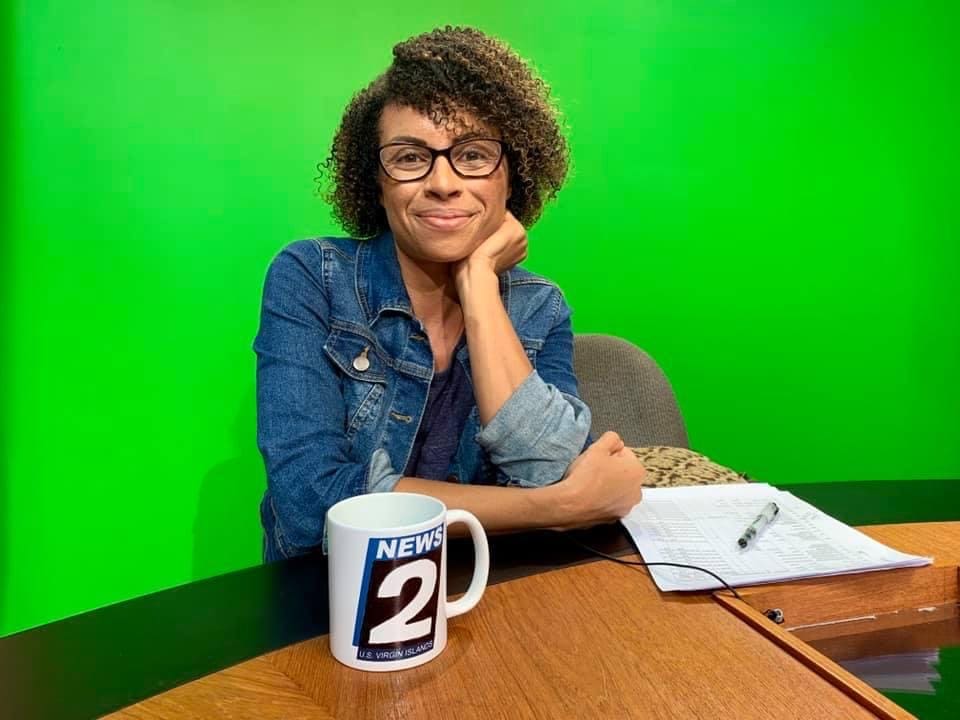 The next year, the dream expanded to television when Bourne-Vanneck joined the cast of Graffiti Street, the teen talk show on WTJX Channel 12 that was on air for nearly two decades.
"I'll never forget being on the set for the first time at WTJX. My heart raced as we filmed underneath the bright studio lights. And during breaks, there was constant laughter amongst us students. I never wanted it to end," she explained.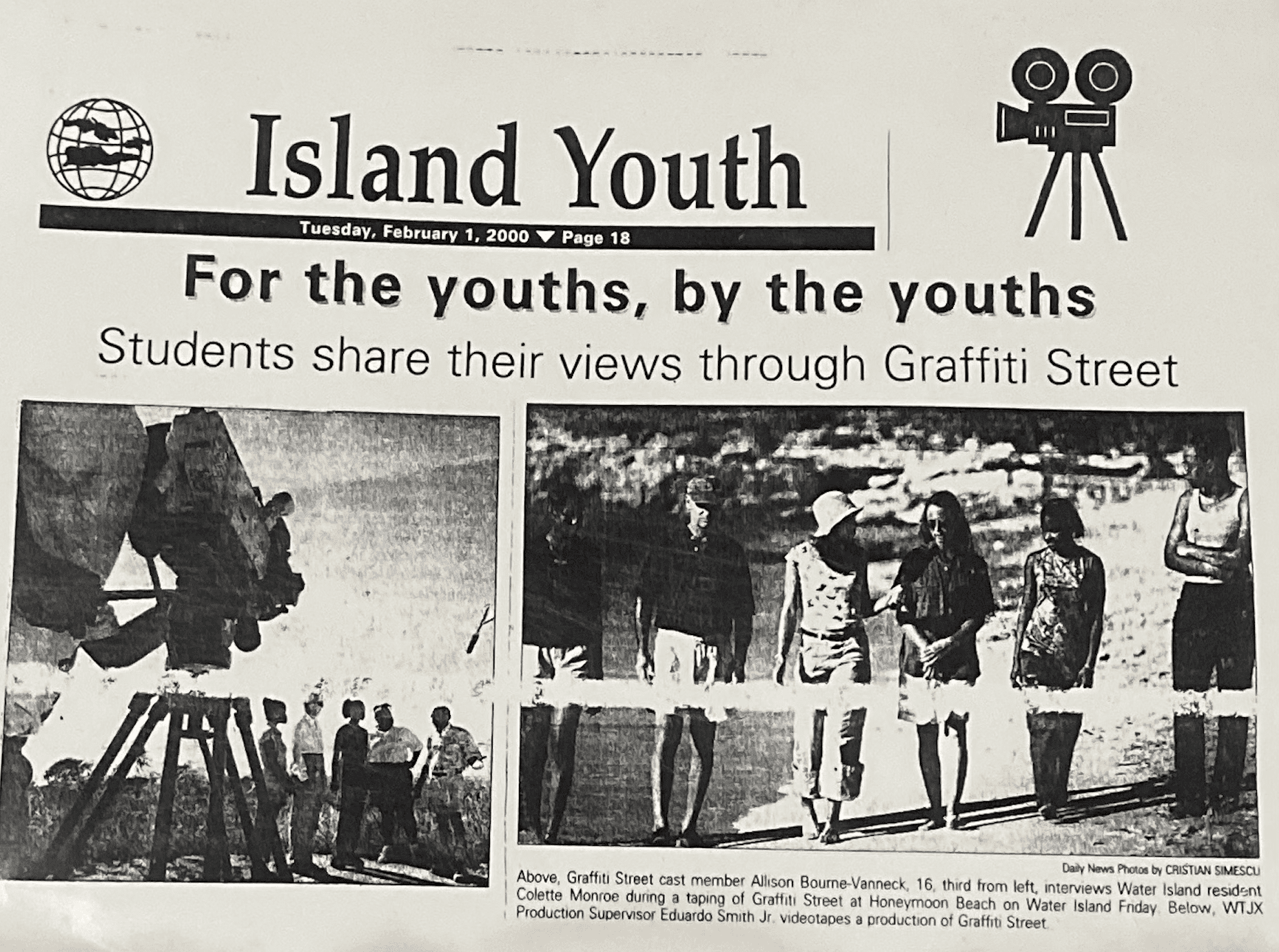 But the light bulb truly went off when she first picked up a microphone.
"Graffiti Street had decided to do a beach cleanup on Water Island, and WTJX filmed it," Bourne-Vanneck said. "I was so excited when our Executive Producer Myron Corbett chose me to lead an interview. I laugh now because he probably saw me staring so hard at that microphone. But as soon as I held it, something clicked. There are times in life when our heart and soul chooses what it wants to do. That was the moment for me."
From there, Bourne-Vanneck headed to the College of William and Mary, where she played on the women's golf team, becoming the first African-American female to do so. While she described the experience as an "honor," her mind had already begun to look at careers outside of golf, and she began to "pivot" from her initial goal of becoming a professional athlete.
"So after graduation, I took some risks," Bourne-Vanneck said. "I moved back home to run for Miss Virgin Islands. I had never done a pageant, but If I won, I knew I would earn scholarship money for graduate school to pursue a master's in journalism. I'd also get to compete for Miss America."
Bourne-Vanneck won the Miss Virgin Islands title in 2005, began writing a column for the Virgin Islands Daily News called "Girls In Sports," and started a non-profit geared toward ramping up opportunities for female athletes. Life changed for her again after the Miss America Competition, when she returned home to an internship at CBS-TV2. Hired by her mentor and TV2 news director, Netfa Romain, this was her first official foray into broadcast journalism.
Romain supported Bourne-Vanneck's decision to move onto Columbia University's Graduate School of Journalism, which further opened professional opportunities in Europe, on the mainland, and then again in the territory.
"I feel very humbled to have won Louisiana AP awards and national awards that include a regional Edward R. Murrow award for feature reporting (CBS TV2) and an award from the National Association of Black Journalists for Best Digital Sports story, published on Golf.com. But most of all, I'm grateful for the people I've met, worked with, and the chance to share stories that helped make a difference," Bourne-Vanneck said.
Asked about her goals as a journalist and how she applies them to the V.I. community, Bourne-Vanneck said she has learned the power of the adage, "it takes a village.
"We hear this phrase growing up, and it never leaves us," Bourne-Vanneck said. "As a Virgin Islander and journalist, my goal is to contribute and help our islands. I love sharing stories of our culture, local sports, and interviewing people doing incredible, inspiring things in our community."
That includes continuing to mentor young athletes. Bourne-Vanneck volunteers with the V.I.'s junior golf program, is a board member of the USVI Golf Federation, and works with the International Olympic Committee, where she is building her own start-up called Ocean Prospects. This platform, she added, gives college coaches the chance to share tips and advice for young V.I. athletes who aspire to play at the collegiate level.
"Our geographical location makes it difficult sometimes to get recruited for college sports. Ocean Prospects is a resource to help close the gap," she said.
Beginning a new chapter as the owner of her own production company, Calypso Media Productions, is also something Bourne-Vanneck looks forward to.