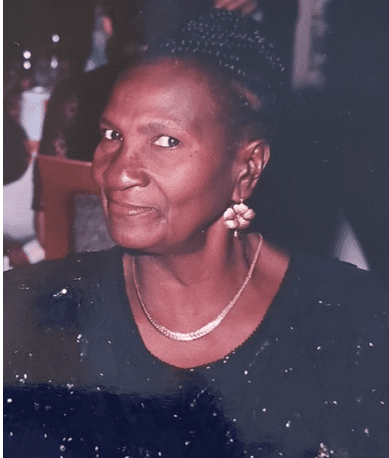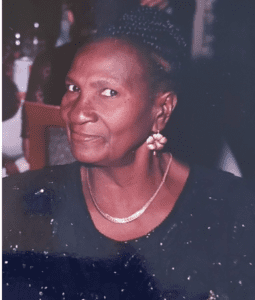 Josephine Frederica Williams-Hobson of Estate Strawberry Hill died on Nov. 2.
She was preceded in death by her mother, Alice Daniel Byron; and father, Daniel Caseman.
She is survived by her daughters: Zelda Williams and Curtis Wilson; sons: Cornel Williams, Leroy Williams, Maurice Yabba and Nathaniel (Junie) Williams; grandchildren: Lateefah Williams, Jinan Denson, Jamal Williams, Michael, Bonakala (Beefree), Elongenia Yabba, and Misha and Eson Williams; great-grandchild: Shia Harris; sisters: Agnes Daniel, Yvonne Sinnette, and Edris and Edna Caseman; and brothers: Rovin Daniel, Edwin (Kenny) Byron and Tony Caseman.
She is also survived by nieces: Jane Wilkerson, Fredrona Milligan, Jennifer Daniel, Jacqueline Vanterpool, Anica and Caroline Hobson, Natasha Daniel Coleman, Lydia Yvette and Annette Caseman; nephews: Elvis Simon, Elroy Daniel, Rasheed Daniel and Leon Byron; and great nieces: Sharifa Milligan, Krisjana Turner, Jessica, Vanterpool, Lynette Caseman, Danielle Clark, Dahlia Prentice, Leisa Bussue and Tara Brandy.
Other survivors include great nephews: Loren and Lorenzo Daniel, Herman Ford, Paul Vanterpool, Robin and Elijah Clark, McCleon Hobson, Warren and Terrance Bussue, Kevin and Eric Clark, and Shelly and Rodrick Brandy; daughters-in-law: Lena and Sabina Williams; son-in-law, Bill Wilson; sisters-in-law: Glendora Byron and Patricia Daniel; special friends: Ruthlyn Matthew and Hilroy "Boss" Burton; cousins and other relatives: Cheryl Brandy, Sylvia Proctor and Jackie Carr; as well as other relatives and friends too numerous to mention.
Revised: The viewing will take place from 3-5 p.m., Thursday, Nov. 18, at James Memorial Funeral Chapel.
Tributes will take place at 8:30 a.m. followed by the funeral service at 9:30 a.m., Friday, Nov. 19, at St. John's Episcopal Church tributes. Interment will be at Kingshill Cemetery.
Due to the COVID-19 pandemic and public health regulations, all attendees must wear a mask and adhere to social distancing guidelines.