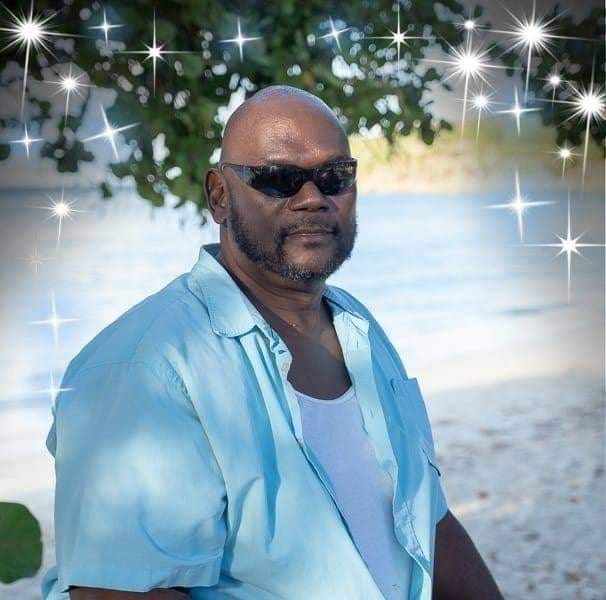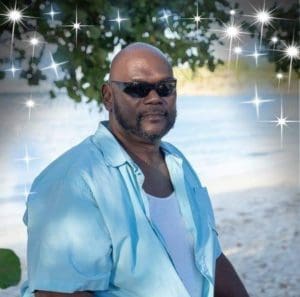 Melvin Anthony George, also known as "Bulb," of Estate Sion Farm died on Oct. 17. He was 53 years old.
He was preceded in death by his mother, Claire I. McAlpin; father, Ivan George; grandmother, Adina McAlpin; grandfather, Henrique A. McAlpin; uncles: Charles H.A. McAlpin and Lloyd M. McAlpin; and aunts: Magdalen McAlpin and Jeanette Felix.
He is survived by his daughter, Alaysia George; son, Kemoi George; stepsons: Dionisio Alexis, Aciano Alexis and Ravea Alexis; aunts: Luetta M. Simmonds, Yvonne M. Flemming, Elise A. McAlpin and Ferne McAlpin; and uncles: Gilbert Flemming and Orville Edney.
He is also survived by cousins and other relatives: Gary A. Molloy, Doris P. McAlpin, Laverne T. Simmonds, Renee M. Petersen, Henrique A. McAlpin, Jada McAlpin, Cory McAlpin, Daynell Simmonds, Gustave Simmonds, Carmen Clarke-McAlpin, Debra Abel, Pedro Felix, Carew Felix, Orlando Felix, Marcus A. Petersen, Malik A. Petersen, Dante G. Molloy, Tariq A. Molloy, Herman Marcus, Lamar Simmonds, Shannae Royal, Christa-Ann Davis-Molly, Eleanor Phillps, Florine Osborne, Rita Jackson, Winston Phillips, Patrick Phillips, Rosemarie Gonzalez, Lorraine Nibbs, the Christian Family, Phillips Family, Jackson Family, Osborne Family, Thomas Family and Huntt Family.
Other survivors include special friends: Paulette Frazier-Alexis, Diane Tutein and Family, Leslie "Delita" Johnson, Marilyn Joseph, Colin King, Tammy Johnson, Ronald Hall, Thieshia Nieves, Reuben Molloy, Richard Evangelista, Elvis "Tuba" Liburd, Jamal Nielsen, Norma Hassell, Erica Hendricks, Masai Henry, Danny Rodriguez, Radiance Davila, Andrea Woodrup, Alida Krind, Elroy Clarke, Indira Singh-Lewis, Gizette Canegata-Thomas, Frances Benjamin, Desiree John-Illidge, Tito Saldana, Secundino Roman Cruz, Alma Roberts, Canute Brodhurst, William Matthew, Arturo Watlington, Cyd O'Reilly and Family, Gwendolyn Knight and Family, Landy Calderon, Attiba Rivera, Randall Knight, Larry Jacobs, Kai Schjang, Ellington Maynard, St. Joseph Class of 1987, Yard Dogs Team, Expos Junior, Braves Softball Team, Just For Fun Softball Team and Elmo Plaskett Little League East; as well as other relatives and friends too numerous to mention.
A funeral service will be held on Tuesday, Nov. 9, at Holy Cross Catholic Church. Tributes will begin at 9:30 a.m. with the service beginning at 10 a.m. Interment will follow at Christiansted Cemetery.
Due to the COVID-19 pandemic and public health regulations, all attendees must wear a mask and adhere to social distancing guidelines.