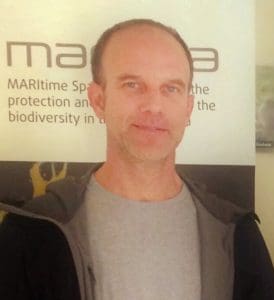 Although we spend a lot of time resisting or avoiding it, one thing certain in life is change.  Over the last twelve months, in the shadow of the pandemic, many things have changed at rates none of us were prepared for. Another thing changing at a rate that most people are not prepared for is the climate. Although this isn't unexpected, this change brings with it many challenges that will impact our lives, the lives of our children and all life on earth in the years to come.
Some of the most relevant changes that will impact the territory include decreased predictability in weather patterns, more extreme weather events and rapidly rising seas. Similar to what we've experienced in the pandemic, some communities are at greater risk for exposure and consequences, something the University of the Virgin Islands has been working to better understand.
A lot of the work that scientists do is to study how, when and why things change. Although the global climate system has been incredibly resilient to increasing outputs of the gases that are drivers of climate change and variability, it has been stretched to the limits by relentless consumption. Our past and present lifestyles impact what happens at a global level, and, for the next few decades, because of inertia in the global climate system, not much can been done to alter the course of how much the climate will change. This means that we must prepare. Preparing for change is a way of caring for ourselves and each other.
While some places, by the nature of the size and scale of their economies and level of development, may be more responsible for contributing to these changes, this does not alter the reality and need for the VI to be prepared for the impacts these changes will bring. UVI and VITEMA, through the Hazard Mitigation and Resiliency Plan process, are thinking about the best ways we can help build a more resilient VI society through strategic investments in our infrastructure, equity in our communities, and in the management and protection of our natural resources.
Some of the ways forward involve small, simple changes and preparations each of us can make; others involve more complex engineering solutions that require the help of experts. Change, although constant, is rarely easy, but the costs of not adapting will be far greater. If we act unconsciously, much of our actions going forward will increase our exposure to the risks associated with climate change and natural disasters.
Science can inform us and engineering can support our search for solutions, but our efforts and our intentions are the most important part of the path towards greater resiliency in the territory.
Join us at UVI for a webinar discussion from noon to 1:30 p.m., March 24, with two experienced coastal engineers who have a long history of working with businesses and government to help communities find resilient paths into the uncertain climate future. They'll share their experience of working in the coastal zone on projects around the Caribbean. Please visit www.Resilientvi.org for more information.
Gerald Bove, Ph.D.
Editor's note: Gerald Bove, Ph.D., is a member of the Hazard Mitigation and Resiliency team at UVI. His research interests focus on measuring interactions between humans and the environment, and the long-term impacts of climate change.