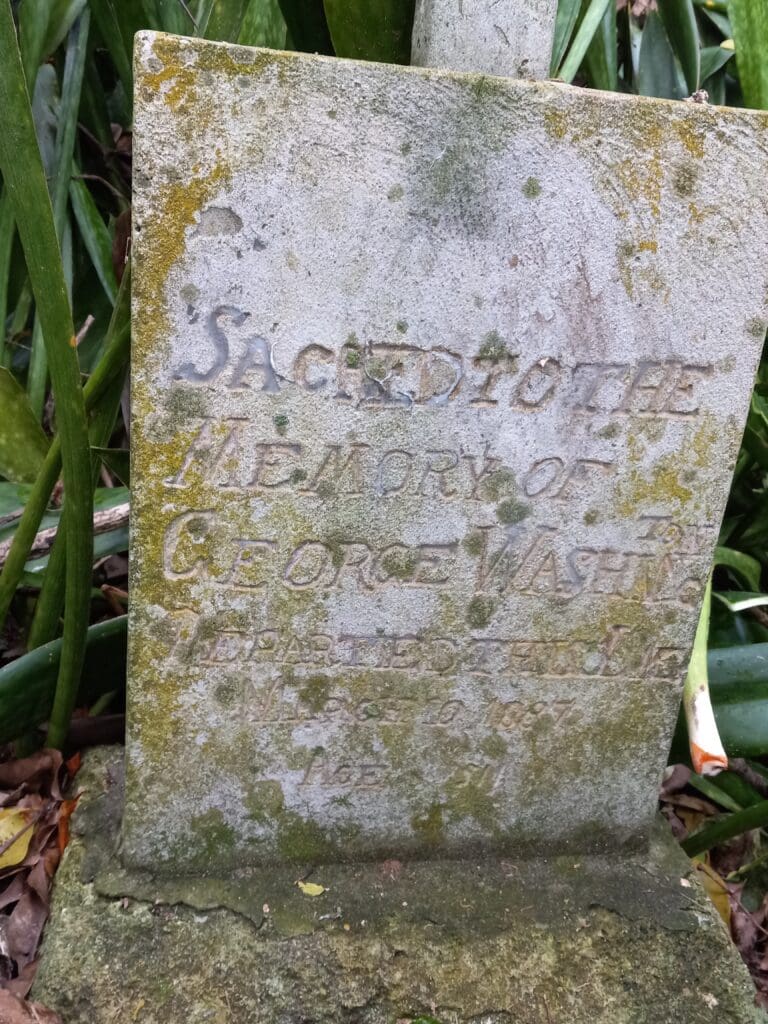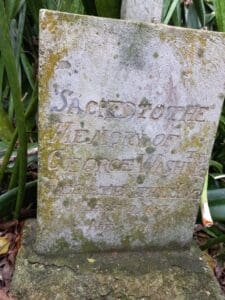 This is the second of a two-part series on George Washington, describing his lineage by giving a brief family history from the slave gravesite of Estate Annaly in Maroon Country on the northside Quarter of St. Croix. The first column briefly described Washington's grandmother Fanny's journey from Africa to Estate Spring Garden (West) when she arrived in 1797 on St. Croix in the Danish West Indies as a young enslaved African adult. She was 18 years old.
According to the historical records, Fanny had one child named Jasper Washington. He is the second generation of George Washington's family history tree in the Danish West Indies. Jasper appears in the "slave list of 1809" as a Creole under 10 years old owned by Thomas Nugent Armstrong. In 1821, he was an adult valued at 700 in the Danish currency of the time. In 1824, he was noted as being vaccinated for smallpox and a capable slave. In 1826, Jasper worked as a driver, again capable and valued at 700. Recorded in 1829 was Jasper's mother, Fanny, No. 74 in the Slave List, and in 1830 as a child of an African.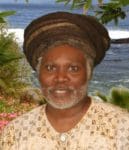 The owner at that time was Madam Ann Armstrong. In 1832, Jasper's value was 500; in 1833, at age 26, he was a driver, strong and healthy. In 1841, Jasper was documented as a Roman Catholic, unmarried, working as a driver, also in the big gang, of good character, and healthy. In 1843, Jasper was listed as 36 years old, and his value was 400. In the 1846 census, Jasper was listed with the surname of "Washington" and lived at Estate Spring Garden (West) and was owned by Henry Knight. Jasper was 38 years old, married, and a member of the Brand Corpse. He was noted in the historical records as "A responsible man on the estate."
In 1857, Jasper lived at Estate Mont Pellier in Princes Quarter not too far from Spring Garden and Annaly Estate, owned by John Van Brakle, whose sight was impaired from cataracts. In this estate, Jasper's occupation was as a Head  Purger and Stock Man. According to the 1860 census, on the Whim plantation owned by Henry Knight, Jasper was 53 years old, married, and occupied as a 2nd Overseer. His son Cornelius, age 12, was the only person listed in his household.
In 1843 on Nov. 5, Henry Knight requested an appraisal of Jasper, his slave, who desired to purchase his freedom. The slave owner was the King of Denmark. In 1846, Jasper Washington was a free man, married to Jane of Estate Annaly, noted in the records as a responsible man on the estate, and a member of the Brand Corps. Jasper's wife, Jane Washington, was born in 1808 in Estate Annaly, Northside Quarter A, St. Croix, Danish West Indies.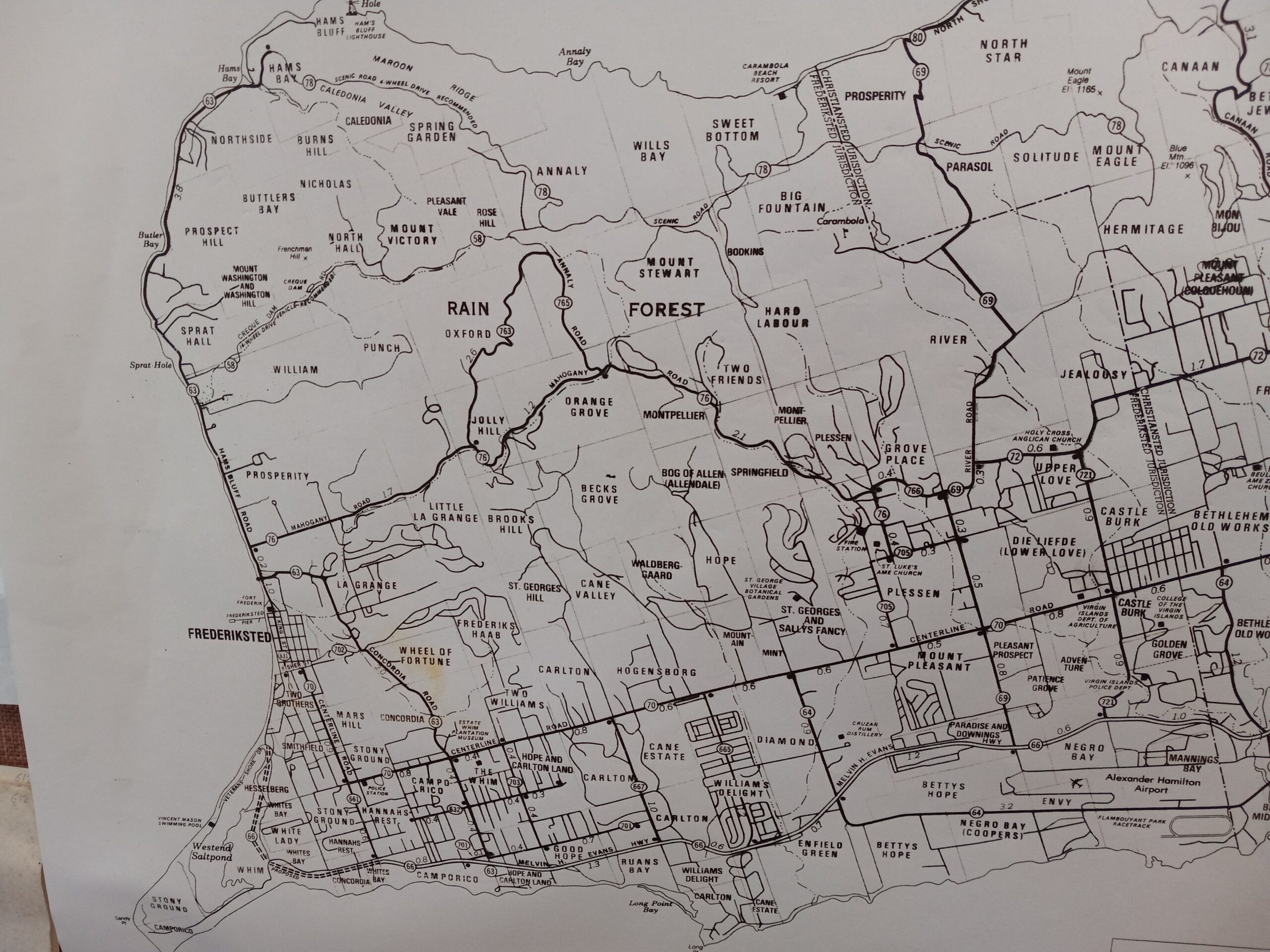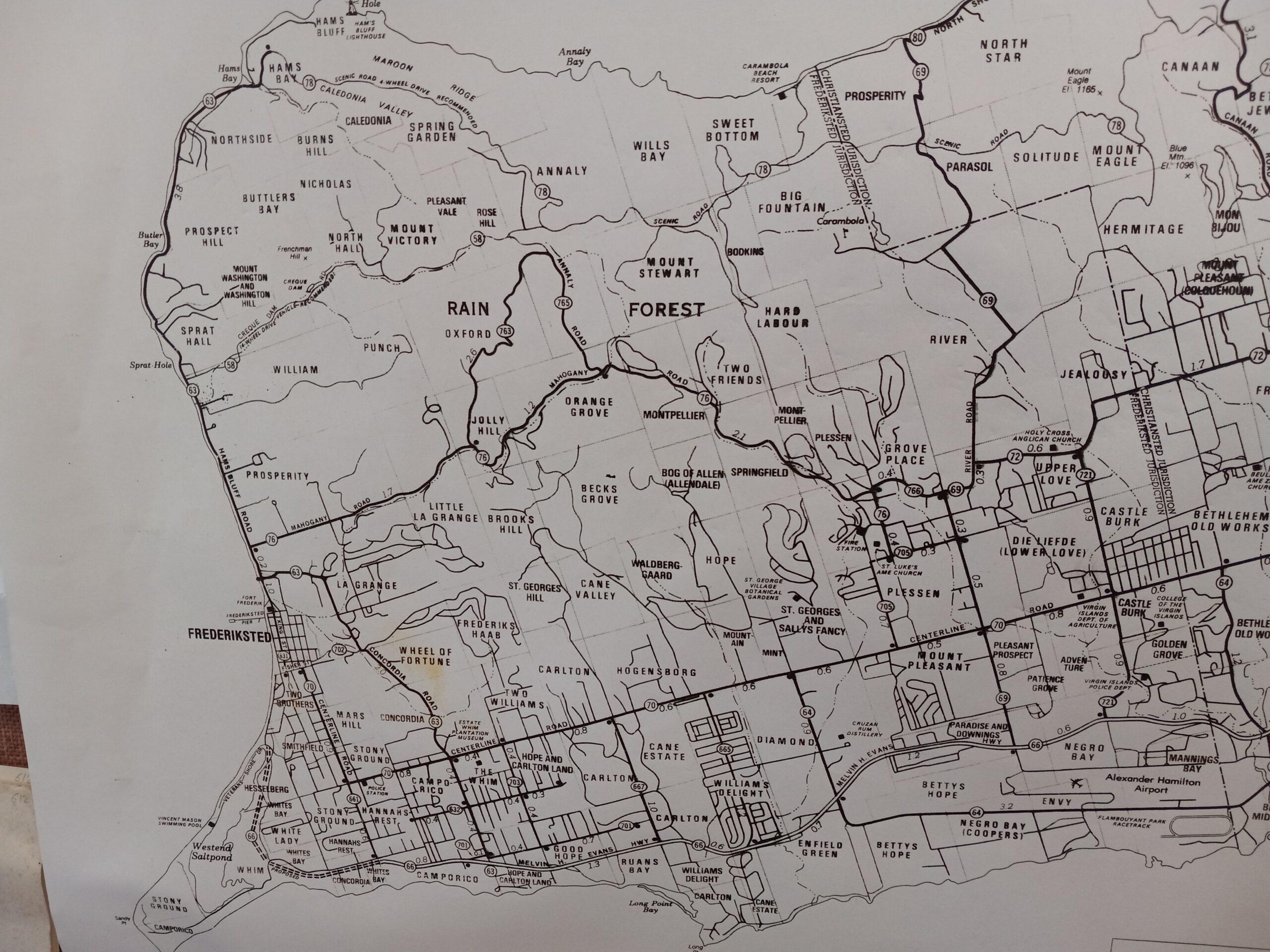 On Jan. 26, 1850, Jasper, at 43, and Jane, with no surname listed, at age 42, were married in St. Patrick's Catholic Church. In the 1870 census, Jasper lived at Estate Spring Garden (West). He was 68 years old, married, and had a job as an Overseer. On Jan. 7,1873, Jasper passed away of natural causes  probably due to old age, in Estate Spring Garden (West) where he was born, which became his final resting place.
She had four sons and five daughters between 1829 and 1855. According to Judge Sarauw's report, after Emancipation Day in 1848, Jane moved with her children to various estates in the Northside Quarter. In 1856, she lived at Estate Spring Garden (West); in 1857, she lived at Estate Mont Pellier, and in 1866 at Estate Mount Washington (West End).
In the 1857 census documents, it mentioned that Jane Washington was residing at Estate Annaly with six of her nine children. James, Henry, Elsina, Rebecca , Antoinette, and Wilhelmina were all born at Estate Annaly.
It is so important to pause here and say that it is extremely critical for Estate Annaly to be part of the Maroon Territorial Park.
Believe me, whenever I visit these estates, I feel the spirits of these people who were once enslaved Africans. I would say this to Gov. Albert Bryan Jr. and the public at large — you won't understand my plea to protect the northwest until you visit the slave gravesite at Estate Annaly and touch George Washington's gravestone. I guarantee you; you can't help but feel the emotional pain and become enraged for all that George Washington and others like him among the tens of thousands of enslaved had to suffer and endure under the system of slavery in the Danish West Indies.
Jasper Washington and Jane had the following children: George Washington was born in August 1836 in Estate Annaly. His baptism was January 1837 at five months old as noted in his baptism record. Berk and Rebecca Tuitt were his godparents. George is No. 47 in Judge Sarauw's Compensation report of 1848. George also appears in the Sarauw report for Estate Spring Garden, age 12, No. 9. He died on March 8, 1887, in Estate Spring Garden (West) and his burial was March 9, 1887, in the Estate Annaly cemetery. He married Lenah Franklin (the daughter of Philis). She was born about 1837 in Spring Garden (West). She died on Feb. 17, 1913.
Elselina Washington was born July 12, 1838, in Estate Annaly. Rebecca Washington was born Sept. 4, 1841, in Estate Annaly. Her baptism was Dec. 5, 1841, in St. Patrick Catholic Church in Frederiksted. James Stewart Washington was born on Dec. 5, 1843, in Spring Garden estate (West). He died on July 18, 1874. Cornelius Washington was born Dec. 1, 1848, in Estate Annaly. His baptism was Jan. 28, 1849, at St. Patrick's Church, Frederiksted. Antoinette Washington was born on April 6, 1851, in Estate Annaly. She died on Jan. 14, 1875, in Estate River.
Research notes: Slaves were given numbers, which was one way of keeping an account. Antoinette, aka Fashionette, was given No. 224 in Judge Sarauw's report of 1848. Jane, her mother, was identified as No. 111. According to Judge Sarauw's account notes, in 1852, Antoinette left Estate Annaly and moved to Estate Spring Garden (West). And according to her record of death, she was seen by Dr. Raphael and died of severe cramp. Her name had several spelling variations, such as Fashionette, Fanchonetta, and Antonetta.
Wilhelmina Washington was born April 4, 1855, the same year my great mother Catherine Jurgensen was born. Wilhelmina was born in Estate Annaly. She died on July 5, 1879, in the Estate Annaly hospital. Wilhelmina Washington died three months shy of her 24th birthday.
George Washington became the third generation of his family lineage in the Danish West Indies. His wife, Lenah Franklin, is identified in Judge Sarauw's 1848 Compensation Report as No. 135, age 12. Her mother is named Philis, No. 99, age 35, born about 1813. Philis had two other children, Lucretia, No. 161, born Sept. 15, 1849, and David, born in 1852. The following are George Washington and Lenah Franklin's children.
James Washington was born about 1863 on St. Croix. Mary Eliza Washington was born May 12, 1866, on St. Croix. Eliza's baptism was 1866 in Frederiksted. John Washington was born about 1867 on St. Croix. Prince Washington was born about 1868 on St. Croix. He married Julia Franklin. She was born about 1866. She died on Feb. 26, 1916. Virginia Washington was born on Jan. 30, 1873, in St. Croix. She was baptized April 12, 1873, in the Catholic Church West End. Baltazar Washington was born about 1874 in St. Croix.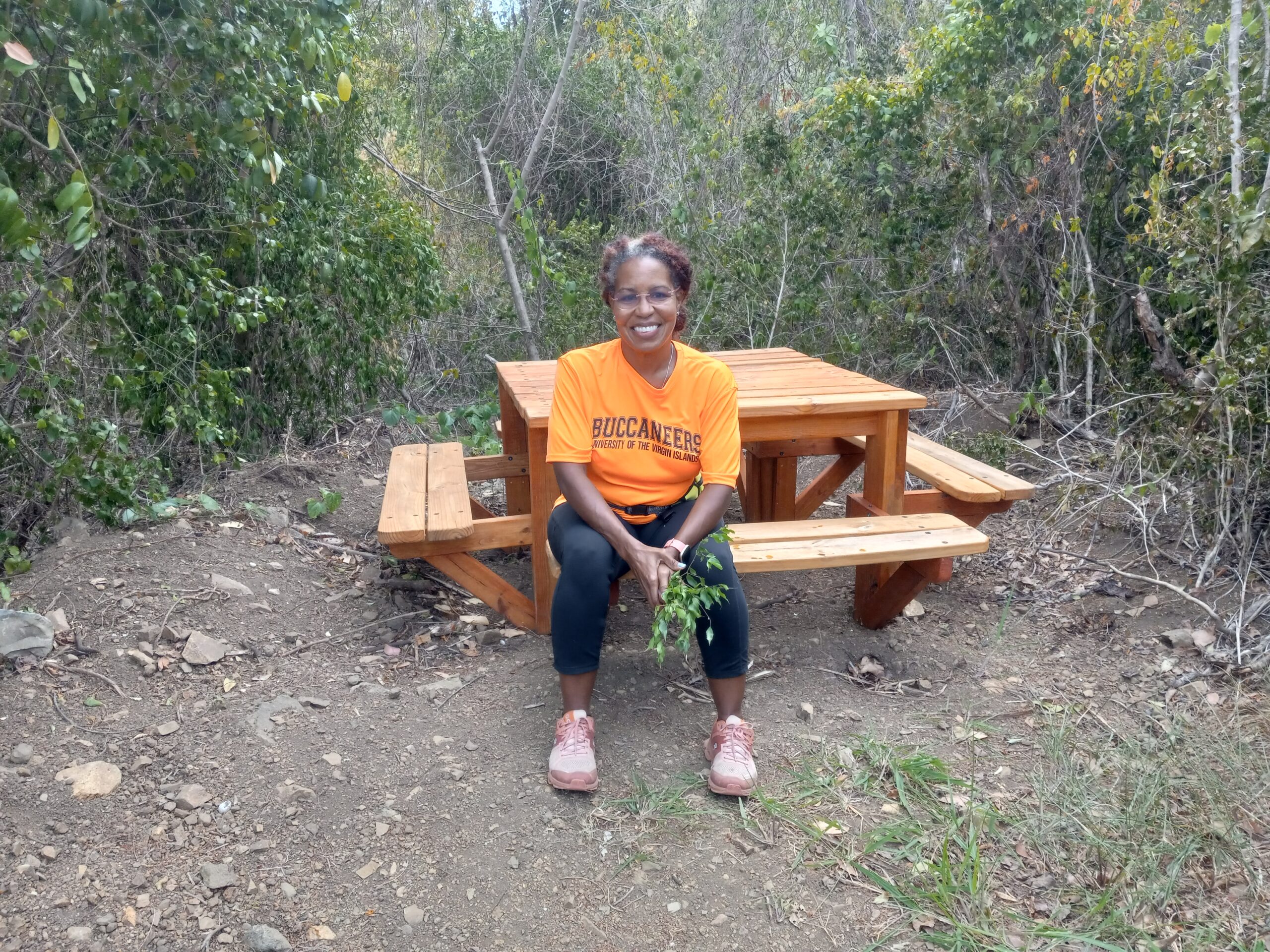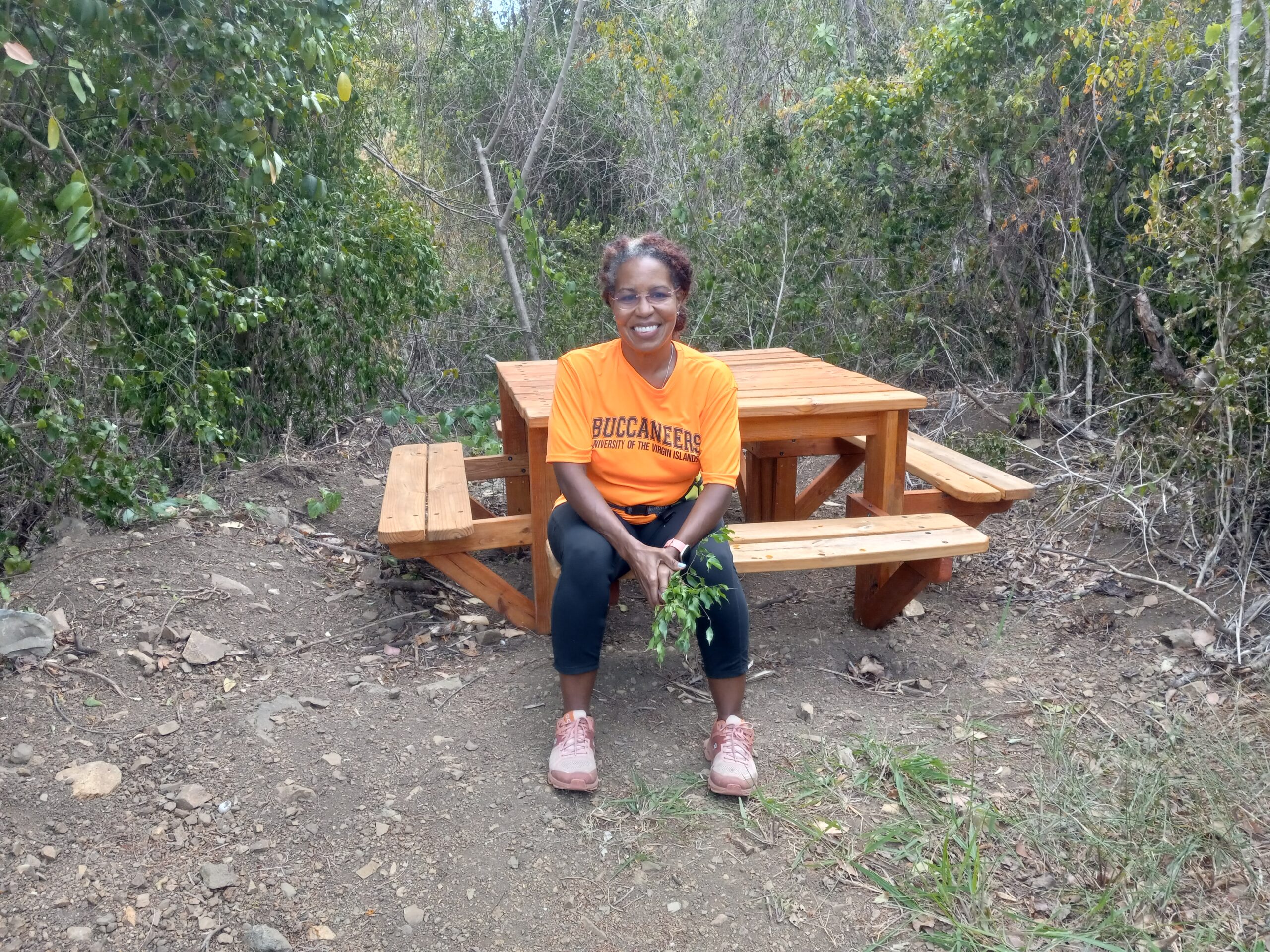 Today, there are descendants on St. Croix, like Gerard Doward, who are relatives to George Washington who is buried at the Estate Annaly slave cemetery. Gerard's late brother, Augustin Adolphus Doward, was a distinguished Crucian legislator from the lineage of George Washington. Without a doubt, the Great Northwest of St. Croix fits the bill that President Joe Biden signed into law as a National Heritage Area.
— Olasee Davis is a bush professor who lectures and writes about the culture, history, ecology and environment of the Virgin Islands when he is not leading hiking tours of the wild places and spaces of St. Croix and beyond.
— Read Part 1 of this two-part series here. 
Editor's Note: On Jan. 6 President Joe Biden signed S.1942, the National Heritage Area Act, which includes the designation of St. Croix as a National Heritage Area.