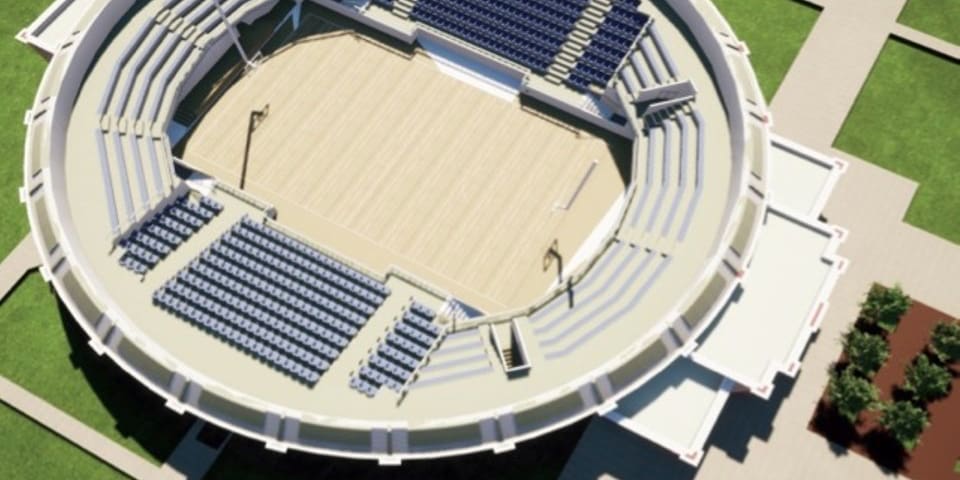 While the proposed sports facility project in Frederiksted, the Paul E. Joseph Stadium, has languished for a decade, the proposal for a sports facility on St. Thomas appears to be gaining steam.
Testifying before the Senate Committee on Youth, Sports, Parks and Recreation chaired by Sen. Samuel Carrión, Angel Morales, president of the V.I. Olympic Committee said for sports tourism to thrive in the territory, "Sanctioned facilities need to be available."
"The Olympic Committee, in its pursuit to have a permanent office, has begun the process to acquire a multipurpose sports facility," he said.
According to Morales, what is holding up the process for the St. Thomas facility is acquiring a deed for the land from the V.I. government.
He said the facility, which could cost around $4 million and would be 80 percent funded by FEMA because it would also be used as a shelter during a disaster. Over $10 million has already been spent on the proposed facility on St. Croix and Sen. Kurt Vialet recently said there is not even a wall to show for it.
As for the proposed St. Thomas facility, Morales said, "The Olympic Committee will be responsible for the other 20 percent cost and we have submitted a request to Pan Am Sports for release of a $400,000 grant for this facility. We will also need assistance from the V.I. government for land."
The Olympic Committee has provided athletes with funds for training to qualify for the Olympic Games in Tokyo, Japan, and the Pan Am Games this year. Morales said, "Assistance has been given to athletes in archery, boxing, fencing, sailing, swimming and track and field."