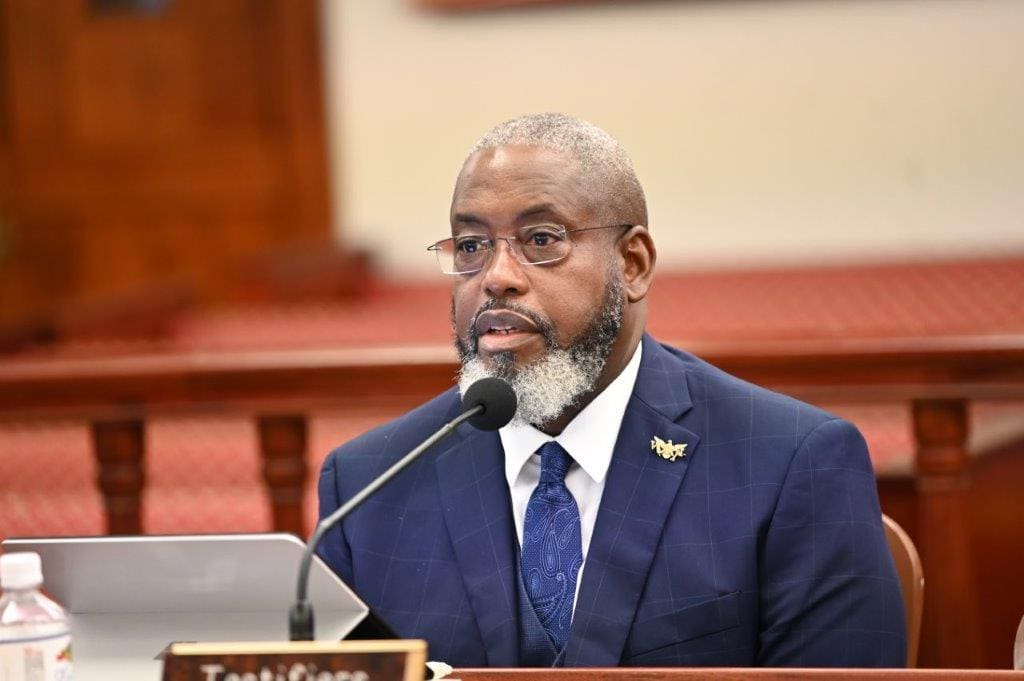 Property and Procurement, the agency that handles V.I. government leases, contracts, purchases and car fleet, is looking at a 38 percent increase in local government funding, if its proposed budget is approved. Most of the increase would serve to pay for staffing, Commissioner Anthony Thomas told the Finance Committee during budget hearings Wednesday.
The agency's operating budget from the government's General Fund for 2023 would be $15.8 million, up $4.3 million from $11.4 million for 2022. The General Fund is the local government's main trove of local tax revenues funding local government activities. The Property and Procurement budget includes $4.8 million from rental income from government properties, and $4 million from non-appropriated funds such as the Central Motor Pool Fund, Gasoline Coupon fund and Printing and Production Fund, where the agency takes in revenue from other government entities. Property and Procurement anticipates total funding from all sources of about $24.8 million.
Personnel services, the salaries of agency employees comes to $3.9 million, funding 16 classified positions, 21 existing, filled exempt positions, 13 vacant exempt positions and 45 new exempt positions. Taxes and benefits for those employees account for another $1.7 million.
By policy and design, most government employees are classified positions, meaning their salaries are set by union contract and they are permanent, regular employees with some degree of job security. Exempt positions are ostensibly for top policy-making positions, with individually negotiated salaries.
Sen. Kurt Vialet asked why the vast majority of Property and Procurement's employees are listed as exempt, pointing in particular to an auto mechanic listed as exempt.
"A mechanic is not within the bargaining unit?" Vialet asked.
Thomas said "nobody would come to work for us for that salary … we had to change the salary in order to attract someone."
Vialet said exempt employees had to be in policy making positions and not line employees.
Property and Procurement oversees 1,169 government-owned cars and trucks and 18 boats. Thomas said the Department has started transitioning from the current fleet to alternative, hybrid, and electric-powered vehicles. There are 25 electric vehicles, including 15 new Tesla vehicles; the newest and priciest electric vehicles in the fleet, paid for with a federal grant.
Sen. Janelle Sarauw asked who would be using the Teslas. Thomas said most would be assigned to messengers and couriers.
There are eighteen charging units in the territory, and an additional eighty-two charging stations will be available by the end of this year, according to Thomas.
Thomas touted the Department's new online services, saying, "For the first time, customers can make payments online, entrepreneurs can peruse government properties for leasing opportunities on www.usvileasing.com, and anyone can use our interactive website to view government vehicle usage, contracting opportunities, and vendor training sessions," at
these websites here and here.
The V.I. Housing Finance Authority and V.I. Police Department also presented budgets Wednesday.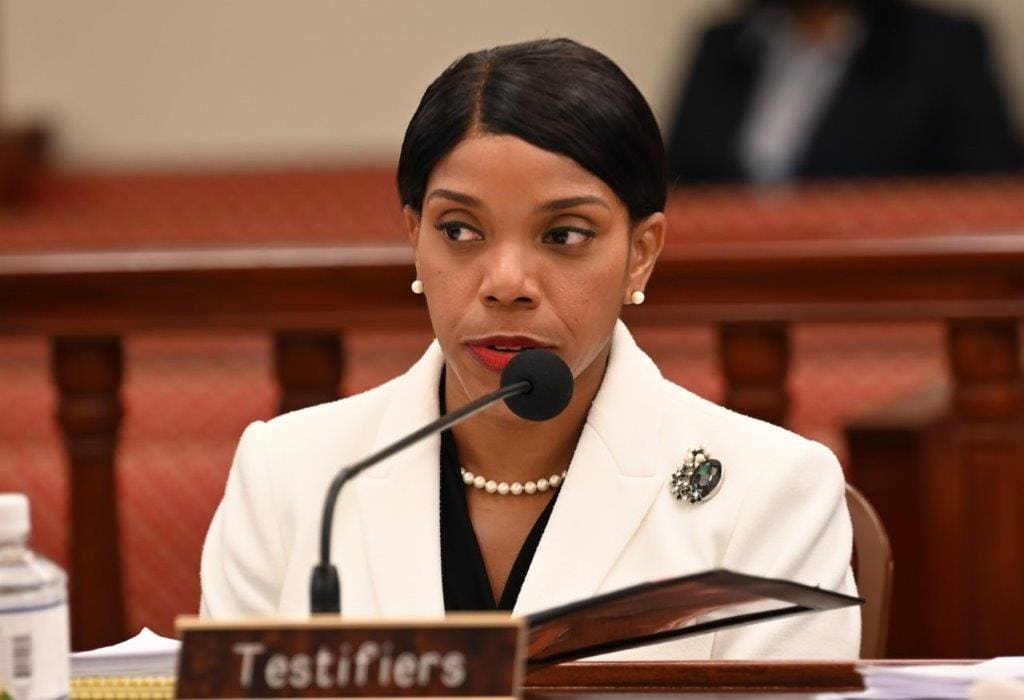 Dayna Clendinen, acting executive director of the Housing Finance Authority, testified about the Authority's FY 2023 budget total of $38,590,205. The FY 2023 budget breakdown is as follows: $1,856,700 for system upgrades; $170,000 for supplies; $19,354,900 for professional services such as consultants, construction management, and translation services; $1,427,700 for operating expenses; $508,100 for other services and charges; $350,500 for utilities; $850,000 for rent; and $14,072,305 for personnel services. The Housing Finance Authority has a fleet of twenty-three vehicles, is current with all vendor payments, and does not receive local grants. Clendinen said the Authority has a total of 115 full-time employees; out of that, 71 work on St. Thomas, and 44 are employed on St. Croix.
The Police Department budget is addressed in a separate story. No votes were taken.
Vialet, Sarauw, Sens. Dwayne DeGraff, Donna Frett-Gregory, Javan James, Samuel Carrión, Angel Bolques, Novelle Francis Jr., Carla Joseph, Marvin Blyden, Janelle Sarauw, Franklin Johnson, and Kenneth Gittens attended the meeting. No committee members were absent.