Instead of sitting around their houses during the Christmas break last month, a group of St. John teens stayed active with Coral Bay Community Council and helped clean up the island as well. Amy Roberts caught up with these impressive teens.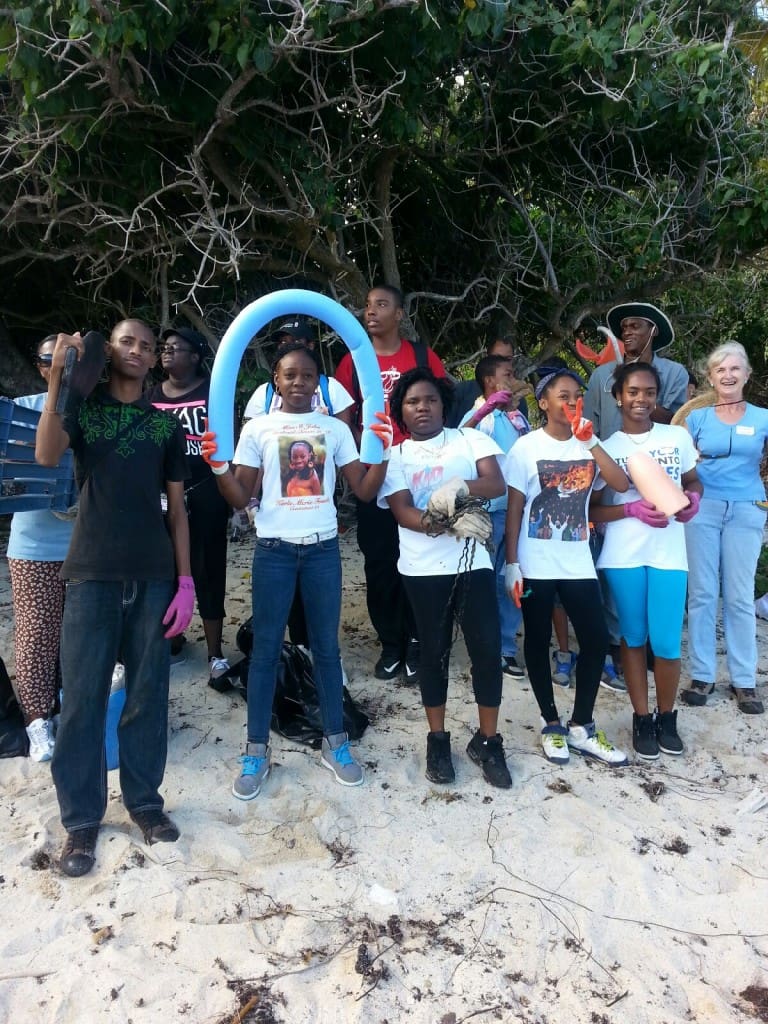 By Amy Roberts
St. John Tradewinds
It's hard enough to get teenagers to clean up their rooms, much less a ghut — a gully on a hillside which becomes a natural path for rainwater.
But that's exactly what Coral Bay Community Council officials were able to accomplish in cooperation with youth groups from Calvary Baptist Church and the Mt. Carmel Catholic Church.
Ten St. John teens showed up to collect trash in the Hard Labor Ghut on December 29 as part of the three-day Youth in Action on St. John event.
"We're here to clean up Coral Bay," "To save the world," "by starting small in our community," the teens chimed in when asked why they were spending their Christmas vacation trekking through the bush to collect trash.
Some of what they found was expected — plastic bottles, the bones of dead animals, diapers, broken glass and a toothbrush. But there were some surprises, including an old-time sewing machine and a kitchen sink.
How did all of that trash get there?
"People threw it there," the teens explained, because they're "lazy" and "nasty."
And why does it matter?
"Because whatever we throw away ends up in the ocean," they said.
"It's been shown that the trash we're throwing away can affect the ecosystem," said Tyric Reggie, a junior at Ivanna Eudora Kean High School. "Anywhere in the ocean, plastic residue has been found ingested by fish, and we eat the fish."
The Youth in Action event was part of a grant entitled "Empowering Youth Messengers to Reduce Illegal Dumping," funded by the Environmental Protection Agency's Environmental Justice project.
Clearly, the teens got the message.
"We have to learn to recycle and create less trash," said Reggie. "And we have to work in St. John to spread the word throughout the territory."
[adrotate group="6"]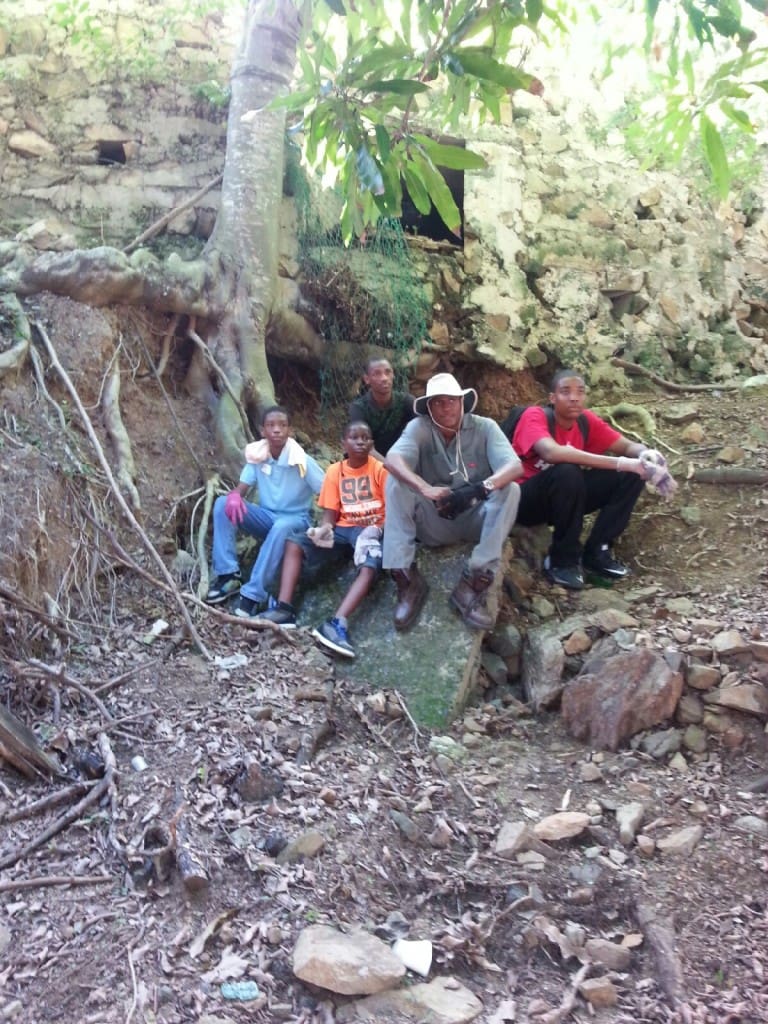 Under the direction of Kai Frett, the teens spray painted a garbage can located on Johnson Bay with the likeness of Oscar the Grouch and the inscription "Feed Me!" They also shot video footage for a public service announcement on illegal dumping with the assistance of St. John videographer Franklin Tulloch.
Other activities included a crime prevention workshop with V.I. Police Officer Marilyn Laware and, on the last day, a chocolate éclair baking session with Sarah O'Neil' at the Calabash Boom Center.
The event served as an introduction to the Environmental Justice Movement, which began in the 1960s as part of the Civil Rights Movement and developed in the 1990s to engage low-income and minority communities on environmental issues, according to Sean Richardson, the Environmental Programs Associate with the Coral Bay Community Council.
"All people, regardless of income, status, religion, or color, should be involved in discussions that impact their communities from an environmental standpoint," Richardson said.
Richardson particularly wanted to thank the young people who participated in the cleanup: Shekinah Abraham, Linique Dagou, Deshawna Davis, Monique Edward, Patrick Hendrickson, Jr., Ahkil Luke, Ilon Monsanto, Tyric Reggie, and Kitori Thomas.