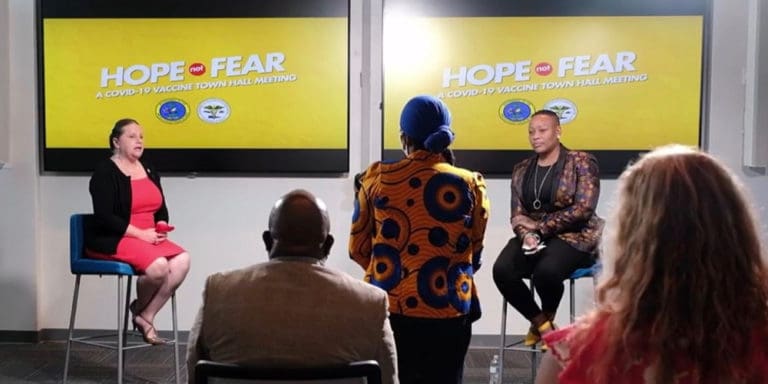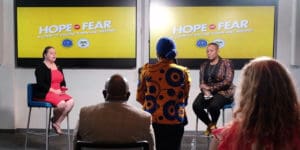 A handful of U.S. Virgin Islands residents in person joined with a virtual audience to voice their perspectives of the COVID-19 vaccines Friday and have some of their questions answered at a town hall meeting Friday.
The event was held by the V.I. Department of Health and the Office of the Governor. Assistant Health Commissioner Nicole Syms, moderated the event broadcast live from the University of the Virgin Islands Research and Technology Park on St. Croix.
The goal of the town hall was to have a healthy discussion with residents of the community who have various perspectives of the COVID-19 vaccines. Due to COVID-19 restrictions, the audience was limited to only five people, but Syms also took pre-recorded questions and fielded questions from Facebook Live.
The Health Commissioner Justa Encarnacion said, "This is all about listening to those who are in favor of vaccination, listening to those who are not, and why. … We are asking for individuals to really understand, not what is happening today, but what can happen in the future. There are financial implications, there are emotional, there are behavioral implications, and of course, there are physiological implications."
Cindy Clearwater of St. Croix, who was in the audience, said she has autoimmune issues and has suffered from bronchitis for many years, said, "Early on when the vaccine became available to me, I took the opportunity right away."
Since then, she said she has not been sick and credits both the vaccine and wearing a mask.
"I have not been sick once since," said Clearwater, asking, "Are there plans for our government offices to be mandated to be vaccinated?"
Encarnacion said, "The governor right now doesn't feel that we need to push mandates. At the same time, there needs to be incentives to vaccinate," referring to the vaccine lotteries that have awarded educators, members of the community and will soon reward a lucky healthcare worker.
"Right now, he's focusing more on what incentives can be given, and we did really well with the education incentive."
Dr. Wendy Coram-Vialet, a naturopathic physician from St. Thomas, said that she had had COVID-19. After contracting COVID she has not taken the vaccine but is not against doing so. Coram-Vialet asked for an explanation behind the science of the vaccine that supersedes immunity after having the infection.
Encarnacion said, "When you contract the virus itself there is a shorter immunity span, that's the first thing. The second is that we have been developing variants to COVID-19."
The Delta variant makes up 96 percent of the recent cases, Encarnacion said. Delta is the strongest virus and the most easily passed. "So just looking at that says that if you have gotten COVID-19 and it is the strain of the Delta, the possibility of you contracting that virus again is strong," Encarnacion said.
Since the vaccine, the V.I. Department has also launched various commercials. Through the commercials, they have tried to target catchy songs that have captured the attention of children. "I really think that if we touch the hearts of children and they, in turn, will be able to at least ask mommy, daddy or grandma, 'Why not?'" Encarnacion said.
Dara Cooper from St. Thomas, who is not vaccinated because of professional advice from her physician, said she is not a good candidate and is not the only one.
"There are other people who have medically compromised, and they have a high risk of adverse effects to the vaccine. Contrary to popular belief, I personally am not for or against the vaccine," said Cooper.
Encarnacion thanked Cooper for having an objective stance on the vaccine and encouraged others who are on the fence about getting vaccinated to speak with their primary physician. She also said people can research using websites such as the Centers for Disease Control and Prevention, the Department of Health, the National Institutes of Health, and other organizations that study the science behind COVID-19.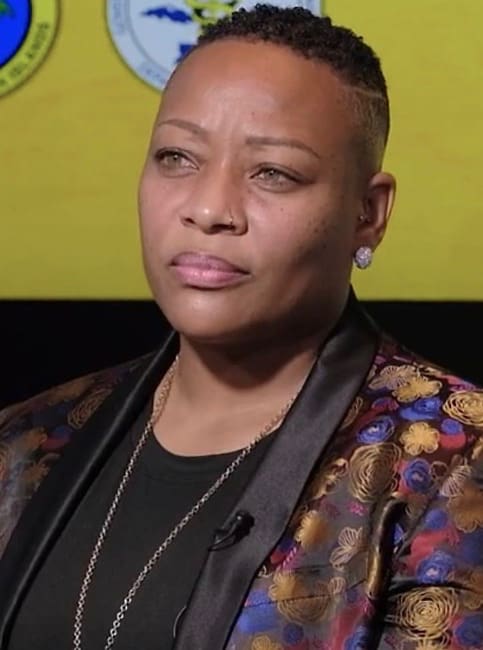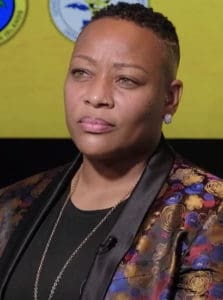 Irving Julien from St. Croix, who is vaccinated, shared a heartfelt testimony of losing a few family members from the pandemic.
"Maybe what we can do as a community is share our stories. I know that there are individuals who are hesitant about the vaccination," Julien said. "You don't want to feel that pain, you don't want to feel that hurt, you don't want to go through that expense."
Encarnacion said the department received a grant from the Centers for Disease Control and Prevention which will allow the V.I. Department of Health to continue further into the community.
"With an increased number of workers making sure we have individuals speaking the dialect. I think that's going to make a big difference," she said.
The panel was also able to answer questions from Facebook Live. One question asked why should they get the vaccine if they can still get Covid and spread it?
Dr. Tai Hunte-Ceasar Medical Director for the V.I. Department of Health said, "The vaccine really reduces the chance of you acquiring and spreading COVID dramatically. Yes, the possibility still exists but it really reduces it. The vaccine is not to stop people from getting COVID, it is to protect you and save a life in case you do get COVID."
Another question was, can the vaccine change your DNA? Hunte-Ceasar said the vaccine never enters your nucleus where your DNA is housed.
"The millions and billions of people being vaccinated already have not had their DNA altered."
Chad Sheraw shared his experience after returning from a trip to Colorado with his family. "Even from having a mild case, it was three weeks of my life where I could barely get out of bed to be a father, to be a husband. Having seen that effect, I want to see life coming full circle, things becoming more normal."
Sheraw asked what the long-term repercussions might be if the pandemic isn't halted and the virus continues to spread.
"When you look as we move through this pandemic, and we don't achieve immunity faster than the virus shifts and changes, which is not anything new to any viruses, it may just continue to strengthen and cause illness and death."
Hunte-Ceaser is, however, optimistic that it will end eventually.
The full episode of "Hope Not Fear – A COVID-19 Town Hall Meeting," is available on Facebook.