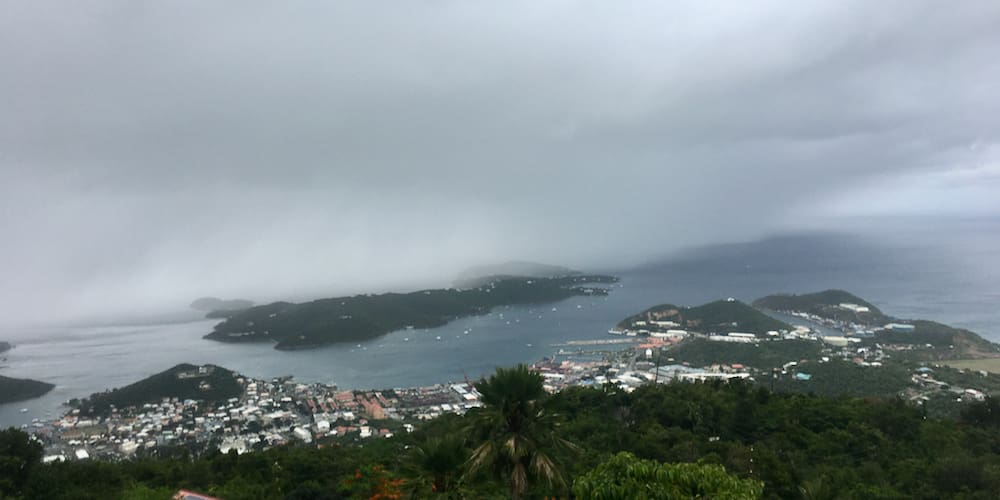 The storm system that hit the U.S. Virgin Islands with wind and rain Tuesday was upgraded to Tropical Storm Fred as it passed by Puerto Rico Tuesday night, according to the National Hurricane Center. As Fred pelts that island with heavy rain and wind, the eyes of the USVI are already turning east to a system that is moving towards the Antilles.
Once the system enters the Caribbean, possibly as early as this weekend, conditions are ripe for strengthening with very little dry air or wind shear, according to the NHC.
Observations show an upper-level high-pressure system that may be located right over the disturbance, leading it to a favorable environment for intensification.
As a result, forecasters said, it is possible that significant strengthening could occur as the system moves from east-southeastward to west-northwest across the entire length of the Caribbean during the first half of next week.