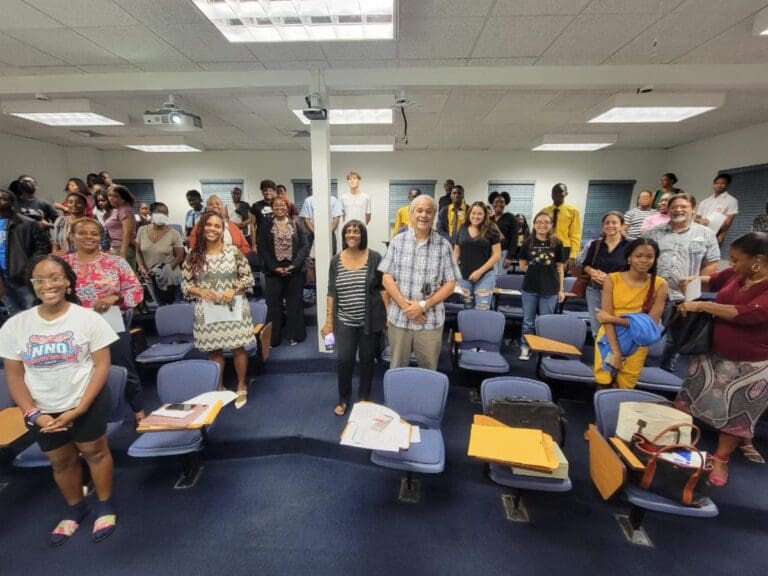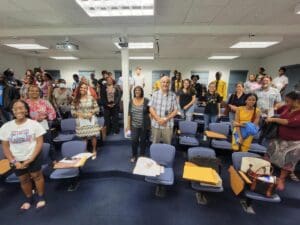 In December of 2022, local high school students attended the first SAT Prep Course presented by University Bound and Alpine Securities at the University of the Virgin Islands. After 10 weeks, 40 students confidently completed the program. The program aimed to help Virgin Islands high school students boost their scores on their SATs — a standardized test widely used for college admissions in the United States. On average, students had an increase in their test scores of about 50 points on the mock exams, and most saw an even greater increase on the national exam.
"Overall, the SAT Prep program was a very good experience. Our math instructor guided us through each question and the layout of the questions. We also covered concepts that I was not exposed to before. The English classes were executed well and helped to increase my SAT scores," said Adaliaa Registe, a senior at Charlotte Amalie High School.
"Both classes provided tips on the various approaches to the SAT exam, and implementing the techniques learned has helped me considerably," said Registe.
"Prep courses have been proven to boost test scores, and we want to help our students to position themselves in the best light possible as they go through the admissions process," said Vernon Araujo, director of philanthropy and community relations for Alpine. "We're just happy that we can contribute to the academic success of our students as it opens them up to countless opportunities."
For more information on the SAT Prep Program or the University Bound Program, contact Rosalia Rhymer-Rohan via email at rrohan@uvi.edu or call 693-1133.