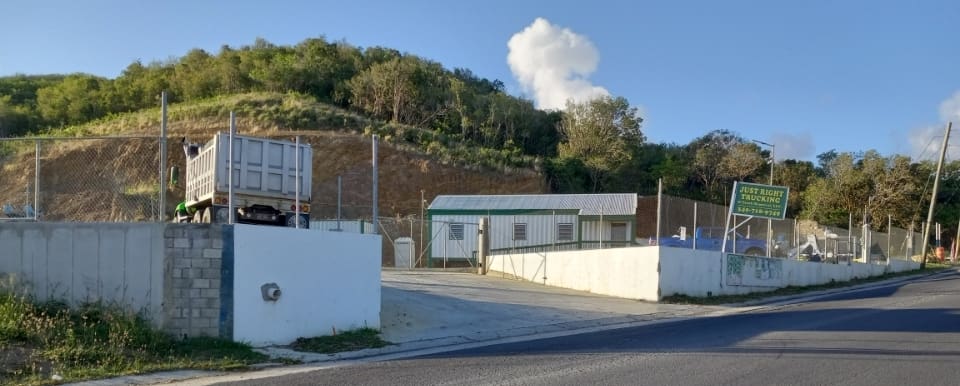 By the time you read this article, you might already know that the Legislature recently voted for a zoning variance for plot No. 50-1 and 50-4 at Estate Orange Grove (East) on St. Croix to allow for the manufacture of concrete products, proposed by Senate President Novelle E. Francis Jr. Upon hearing this, a colleague turned to me and said, "This is craziness." The rezoning, or variance, is right adjacent to Golden Rock Shopping Center, a school, neighborhoods, residential communities, a hospital, and other small businesses.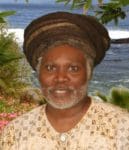 The "manufacture of concrete products" belongs in an industrial zone and not in a residential and commercial business zone. The environmental impact of manufacturing concrete products and its applications is complex. It is driven in part by direct impacts of construction and infrastructure as well as its emission of carbon dioxide (CO2) into the atmosphere. Ultimately, the use of concrete blocks does not cause great harm to the environment, but the process of manufacturing concrete does. 
The cement industry is one of the largest sources of carbon dioxide, which is about 5 percent worldwide. Of that 5 percent, 50 percent comes from the chemical process of producing concrete and 40 percent comes from burning fuel during the process of producing concrete. Furthermore, this industry is known to create hard concrete surfaces, which contribute to surface runoff that causes soil erosion, water pollution, and flooding. The proposed concrete product site at Estate Orange Grove (East) is on top of a hill next to a major roadway, which can take you into Christiansted, neighborhoods, and shopping areas, and connects you to what is known as the Northshore Road. 
Can you imagine the dust particles released into the air, especially for children and adults with respiratory problems? The wind blowing in the area at times, especially from a concrete manufacturing site on a hill, can pose a problem for residents and businesses in the neighborhood. Have you ever seen a concrete manufacturing site? Do I have to explain what happens? Dust on buildings, businesses, homes, and other man-made structures as well as the trees surrounding the concrete plant can become an issue.
Believe me, some of the substances in concrete, whether useful or unwanted additives, can cause health concerns due to the toxicity and radioactivity of certain compounds. With efforts to create a Comprehensive Land and Water Use Plan underway, gathering information from the community, I think zoning should be part of the planning process. It is time, I believe, to rethink our zoning process and to decide if we want legislators to continue to have the final say regarding how property is used.  


The zoning laws in the Virgin Islands already dictate how real property can be used. There are regulations regarding what can and cannot be done in certain geographic areas of the islands. For instance, zoning laws can limit commercial or industrial use of land for manufacturing or other types of businesses from building in residential neighborhoods. 
For a layperson who might not understand what zoning laws are, they basically refer to specific regulations and rules for pieces of land divided into zones by our government. Therefore, zoning laws dictate acceptable methods of land use for real property in the two districts of the Virgin Islands. Also, zoning laws determine which types of properties can co-exist in different areas depending on many factors such as topography, environmental constrictions, etc. 
Rezoning land has become politicized over the years in the Virgin Islands. Too often in the Virgin Islands, rezoning land doesn't yield to the advice of DPNR's trained land-use experts, but rather they are drawn politically with disregard for the consequences to the community's well-being and the environment.
Rezoning decisions made by any legislative body in the Virgin Islands can profoundly affect neighbors, landowners, and the entire community — often with a significant impact on property values, the character of neighborhoods, and even the future quality of community life. Whether gas stations are built close to schools, or bars and restaurants are built within neighborhoods, or commercial businesses are added to residential areas, the decisions affect the quality of life for residents when those areas are rezoned for activities other than what the zoning laws intended. 
Take my word, many of the problems we face regarding zoning in the Virgin Islands are mostly due to political motives that are not necessarily in the best interest of the community. Of course, there are times when rezoning is necessary for the best interest of the community, or benefits an individual who wants to use the property for a particular activity that wouldn't have a major negative impact on the surrounding community or the environment. 
However, this process should be always guided by the DPNR's trained professionals, who base their decisions on knowledge of land use planning and on a set of zoning factors relative to the land's characteristics and features. The community also has a major role to play in how they want their neighborhood to look. After all, we are the ones living in the area. For legislators, I believe they should listen carefully and take all concerns of the community into consideration and base their decisions on the best science available concerning land use planning, and not on politics. 
I would say this — many of the problems we are facing today have to do with flooding, traffic congestion (especially in communities), road construction, and placing buildings and homes in areas not always suitable for development. Believe me, we all are to blame. But above everything else, the public must be involved in shaping their community economically and not sit back and allow elected officials to always look out for their best interests. 
Spot zoning should never be an option for development in the Virgin Islands. DPNR also has the responsibility not to approve rezoning anywhere in the Virgin Islands when the property is not suitable for that development based on the land planning characteristics and so many other factors that wouldn't allow the development to move forward.
The rezoning for the manufacture of concrete products in Estate Orange simply doesn't fit with other activity usage within the community environment. 
— Olasee Davis is a bush professor who lectures and writes about the culture, history, ecology and environment of the Virgin Islands when he is not leading hiking tours of the wild places and spaces of St. Croix and beyond.