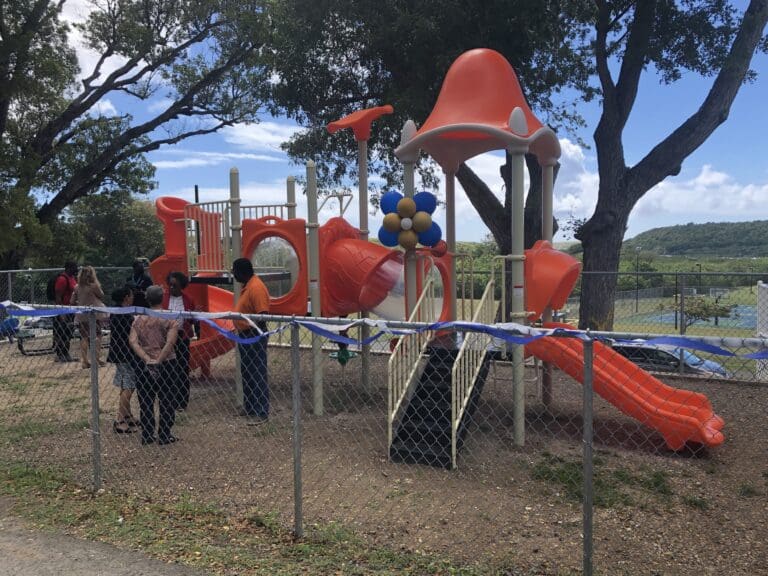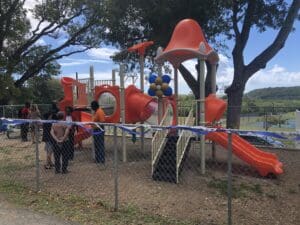 University administrators and government officials cut the ribbon Wednesday to open a childcare lab and diagnostic center on the grounds of the Albert A. Sheen Campus at University of the Virgin Islands on St. Croix.
The bisque-colored cottage surrounded by bright playground equipment on a quiet shady hillside will serve as a preschool for 2- to 5-year-olds and an after school program for 6- to 11-year-olds.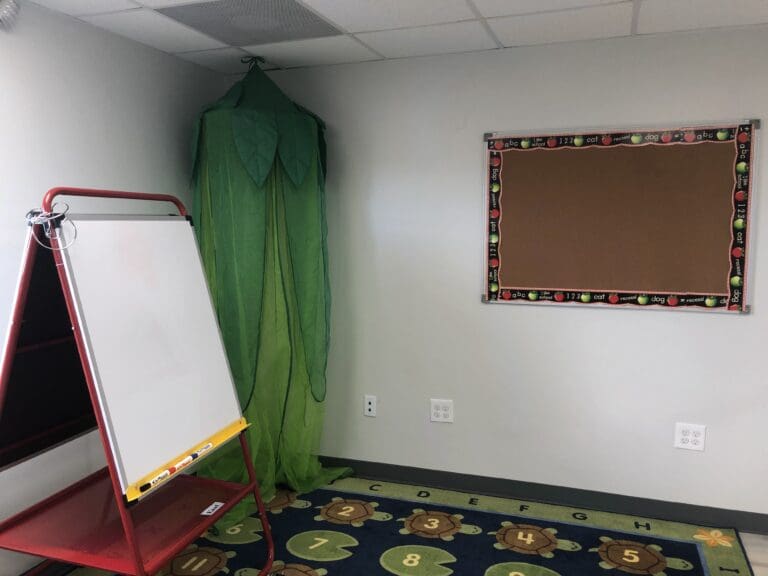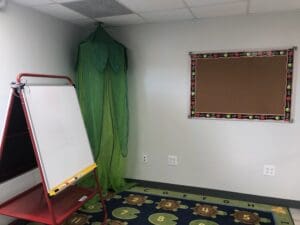 According to Education dean Karen Brown students, then employees will be able to enroll up to 18 children in the building. If there are any spots available, the community then will have a chance to enroll their children in those age groups.
Additionally, Island Therapy Solutions will consult with families, if necessary, of children who may have additional needs.
Sherryl Tonge-George, program director, and Janelle Gainer, program coordinator, said they hope to have everything in place – inspections, licensing, paperwork, etc. – for an April 4 opening.
Dean Brown said David Hall, UVI president, conceived the idea of the childcare center in 2017 and followed up with a needs assessment from students and employees. She said the goals of the program are to provide care and education, offer a service to the students and employees, teach and care for children and provide early childhood training for UVI students.
"It's not a special needs center. It's all inclusive. It's a center where we help all children," Brown said.
Hall spoke during the ceremony and said the center is "a deferred dream that manifested itself," despite hurricanes and the pandemic. He thanked the funding sources: a federal Title Three grant funneled through the V.I. Education Department, the V.I. Senate, the V.I. Agriculture Department and the Community Foundation of the Virgin Islands.
Kimberly Causey-Gomez, commissioner of Human Services, also spoke. She congratulated the university for such an important facility – a childcare center.
"You need a place where you have a trustworthy person to care for your children" she said.
A similar childcare center was opened on the St. Thomas campus in 2019. During the pandemic, children and parents used Zoom with teachers to listen to stories, play games, practice counting and learn the alphabet.