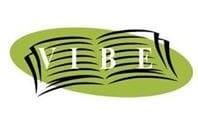 Kyza A. Callwood, Ph.D., chairman of the Virgin Islands Board of Education (VIBE), informs the public of the upcoming conclusion of the 2023 Territorial Scholarship and the Special Legislative Grant Financial Aid Program application period.
In preparation for the April 21 deadline, the VIBE has conducted several territory-wide scholarship outreach drives, including an informational session on the Government Access Channel, Viya Channel 27 and YouTube, and the VIBE's Facebook page regarding available financial aid, requirements and a demo of the online process.
The board is committed to assisting Virgin Islands high school seniors in attaining their financial goals to advance their education. VIBE offers scholarships, grants and loans, including territorial loans/grants, special legislative grants (music, police science, health-related field, guidance and counseling, etc.), in-service training grants, nursing scholarships and the Morris F. DeCastro Fellowship.
The VI Board of Education encourages all seniors to apply and asks the community for assistance in getting the word out.
For more information on the Virgin Islands Board of Education Financial Aid and Scholarship Program, get in touch with St. Thomas/St. John District office at 774-4546, stt@myviboe.com, or get in touch with the St. Croix District office at 772-4144, stx@myviboe.com.
The VIBE will award every student with a scholarship once they have met the requirements to qualify for financial assistance from the Board of Education.