With the death this weekend of one of the victims in the December 2021 robbery at Glitters Jewelry in Havensight Mall, charges could be upgraded to first-degree murder for the suspects arrested for their involvement in the crime.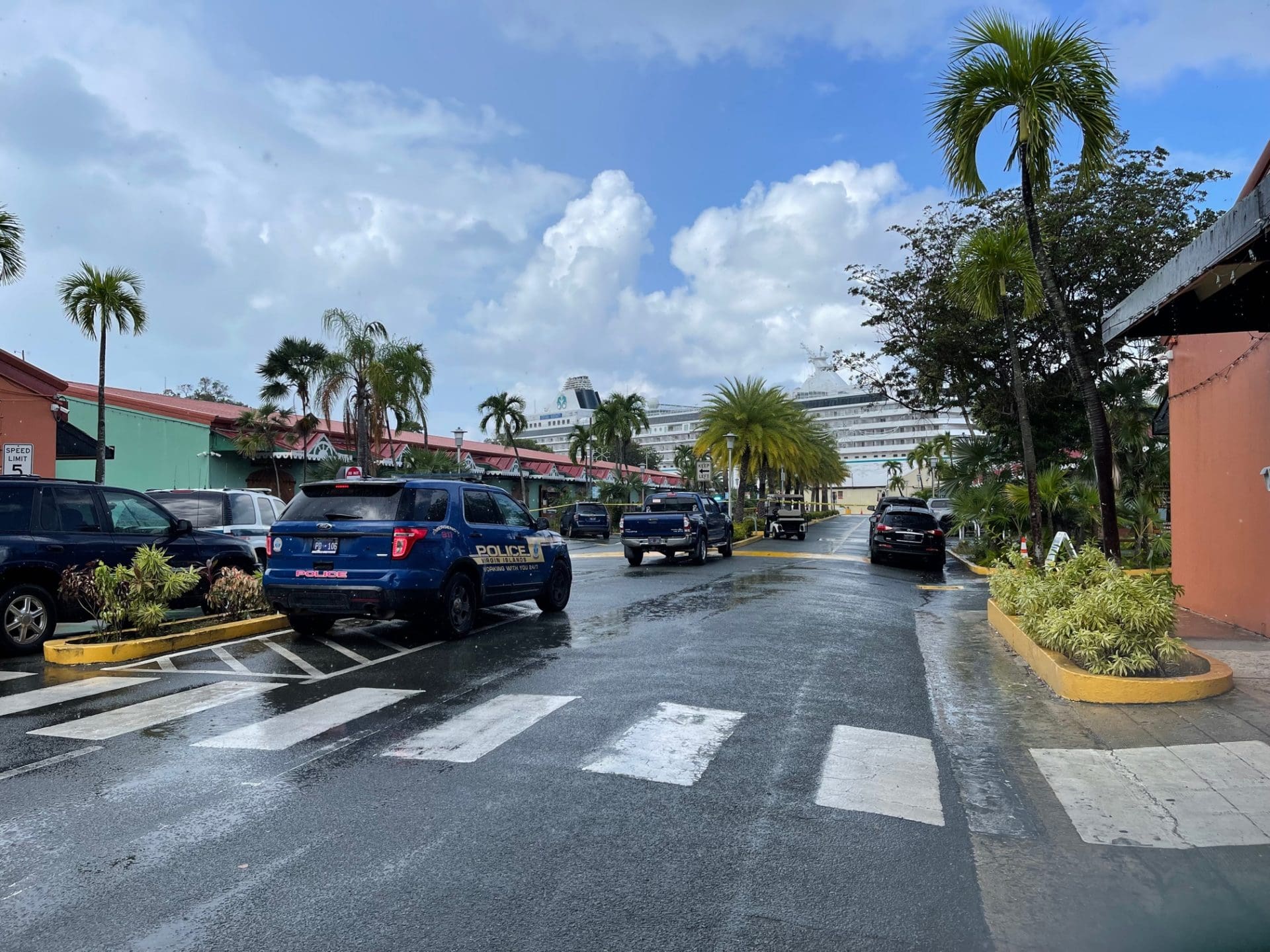 On December 16, at 8:04 p.m., police arrested Miciah Cozier, age 18, of Estate Mandahl, St. Thomas, and detained three 17-year-old male minors, who may also be charged as adults, Attorney General Denise George, and V.I. Police Commissioner Ray Martinez said at a Dec. 18, 2021 press conference.
A magistrate court judge has already found probable cause to charge Cozier with 21 criminal counts, including attempted murder, first-degree robbery, first-degree and third-degree assault, attempted kidnapping in furtherance of a robbery, aiding and abetting attempted murder, mayhem, possession of unlicensed firearms, and grand larceny.
The victim, 56-year-old Gregorianna Julien, was initially treated at Schneider Regional Medical Center after being shot in the chest but died while continuing treatment on the mainland. Contacted by the Source Sunday night, Martinez said with an investigation into the case ongoing, the Police now have to wait for additional paperwork, among them a final autopsy report, before conferring with Justice to possibly upgrade the charges.
Murder first carries a mandatory minimum life sentence, according to V.I. law.
The second shooting victim, a security guard who was shot in the stomach, is still at SRMC and is listed in stable but critical condition, according to hospital officials.
Related links:
Three minors charged in Havensight heist face charges as adults
Mid-morning Havensight robbery being investigated no deaths reported